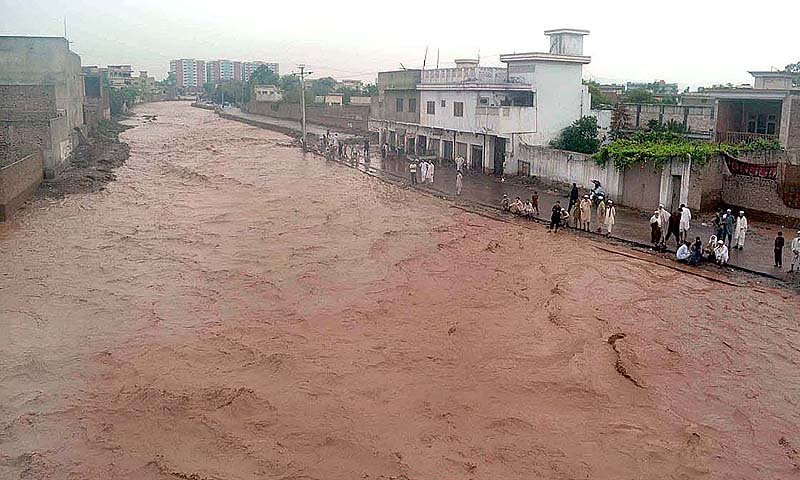 ---
PESHAWAR: The death toll in Khyber-Pakhunkhwa and parts of Federally Administered Tribal Areas rose to seven, while those injured were 57 due to the heavy rain and windstorms which started on Wednesday.

This was stated in Provincial Disaster Management Authority (PDMA)'s report on Thursday. Two of the victims were from Peshawar, as many from Bannu, the same number from Mardan and one from Nowshera.

According to the PDMA report, at least 59 people were injured including women and children. At least four displaced persons from North Waziristan were also injured in a roof-collapse in Madina town, Bannu. Many other houses were damaged due to the heavy rains and winds.

The destruction also included the collapse of 651 feeders in the province due to which many parts of K-P witnessed power outages. These feeders were not restored until Thursday afternoon. Wapda officials said around 551 feeders were restored, while work was underway in Nowshera, Bannu, Abbottabad and Mardan districts.

In Kurram Agency, a 132kV electricity transmission line collapsed due to the storm. This caused hours-long outages in several areas of Parachinar adjacent to the Pak-Afghan border. The political administration said the restoration of electricity could take several days due to the construction work involved.

Bacha Khan International Airport officials said the airport was also affected. "The Civil Aviation Authority was informed about the damage." The launch and cargo area of the airport was also partially affected.

Published in The Express Tribune, June 17th, 2016.