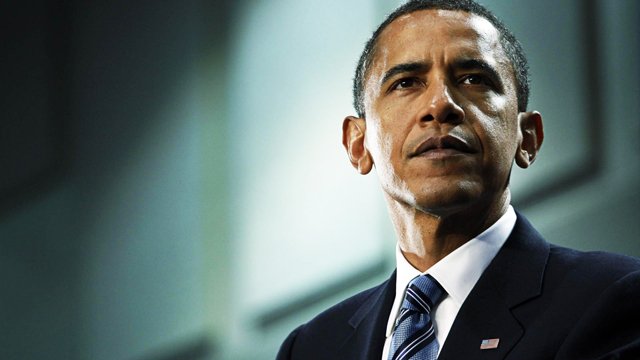 ---
FLORIDA/ ORLANDO: US President Barack Obama said on Monday there was no clear evidence that the shooter in Sunday's massacre in Orlando, Florida, was directed by a larger terrorist network as authorities started investigating whether New York-born Omar Mateen, who declared his allegiance to Islamic State militants, had received any help in carrying out the massacre.

Mateen, 29, the son of Afghan immigrants, killed 49 people at a gay nightclub in the deadliest mass shooting in US history, and the worst attack on US soil since the Sept 11, 2001.

"It appears that the shooter was inspired by various extremist information that was disseminated over the internet," Obama told reporters in the Oval Office after a briefing by senior officials including Federal Bureau of Investigation Director James Comey.

"As far as we can tell right now, this is certainly an example of the kind of homegrown extremism that all of us have been so concerned about for a very long time," Obama said.




Meanwhile, the FBI and other agencies were looking at evidence inside and in the closed-off streets around the Pulse nightclub, where Mateen was shot and killed by police who stormed the club with armored cars early Sunday morning after a three-hour siege.

Law enforcement officials were looking for clues as to whether anyone had worked with Mateen on the attack, said Lee Bentley, the US attorney for the middle district of Florida.  "There is an investigation of other persons. We are working as diligently as we can on that," Bentley said at a news conference. "If anyone else was involved in this crime, they will be prosecuted."

Officials stressed they believed there had been no other attackers and had no evidence of a threat to the public. FBI Director James Comey said authorities still were trying to determine Mateen's motives but there was no indication he was part of an organised terror network, although he may have been inspired by them.

The carnage reignited the debate over how best to confront violent militancy.

Democratic candidate Hillary Clinton, in her first campaign stop since the shootings, said in Cleveland that the United States should walk a fine line in bolstering security without demonising Muslims. But she also called for tougher gun safety measures and increased efforts to remove Islamic State messages from the internet.

Wealthy businessman and presumptive Republican nominee Donald Trump lashed out at Obama over the shooting massacre, saying it is possible the president "doesn't want to see what's happening."

In a series of television interviews, he questioned Obama's motivation and said he would never solve the national security problem. In interviews with CNN and Fox News, Trump criticised the US Muslim population for not reporting suspicions to authorities, and reiterated his call for a temporary ban on Muslims entering the country.

Mateen's father, Seddique Mir Mateen, said in an interview at his home in Port Saint Lucie, Florida, that he was angered by his son's actions. "Even though he is my son I admit this is a terrorist act. This is terrorising. I don't forgive him," the father said.

Mateen's former wife, Sitora Yusufiy, told reporters near Boulder, Colorado, that she had been beaten by Mateen during angry outbursts in which he would "express hatred towards everything."

In a separate interview, she said Mateen was violently abusive. "He was not a stable person," she told the Washington Post.

In a separate interview with the Washington Post, the leader of the Fort Pierce mosque where Mateen prayed described him as a quiet man. "He would come and pray and leave. There was no indication at all he would do something violent," Imam Shafiq Rahman told the paper.

Rahman said Mateen would attend prayers with his father and three-year-old son. The imam's son, however, described Mateen as 'an aggressive person' who used to work out regularly.

Published in The Express Tribune, June 14th, 2016.
COMMENTS
Comments are moderated and generally will be posted if they are on-topic and not abusive.
For more information, please see our Comments FAQ