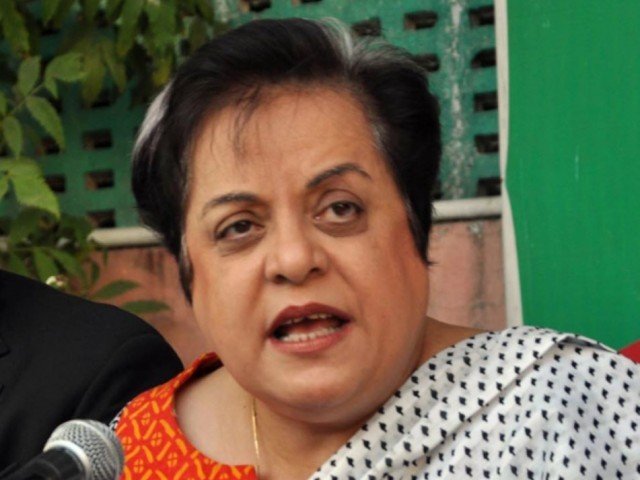 ---
ISLAMABAD: Insulting comments of the key cabinet member about the chief whip of the Pakistan Tehreek-e-Insaf (PTI), Dr Shireen Mazari, had infuriated the entire opposition but on Friday Dr Mazari was left to fend for herself as she reiterated her demand for an apology.

Khawaja Asif ridiculed Dr Mazari on Wednesday for her appearance and voice, referring to her as a 'tractor trolley'. And surprisingly, he stubbornly refused to apologise for his tactless taunt.

Ruckus in NA as defence minister calls Shireen Mazari 'tractor trolley'

However, on Thursday, Asif submitted an unconditional apology for his derogatory comments but the opposition rejected his excuse as he failed to mention Dr Mazari by name.

Third day into the controversy, Dr Mazari asked Speaker Sardar Ayaz Sadiq to take up the privilege motion she had moved the other day. She also warned the government she will expose the issue in the entire world through the Women's Parliamentary Caucus (WPC).




Dr Mazari had submitted the motion on Thursday but the Speaker Office has not taken any decision about the matter. "What is the fate of my privilege motion?" she questioned while suggesting that the speaker could go through the footage of proceedings and see that Asif had directly attacked her.

"He [Asif] should have said he did not attack me directly and should have apologised to me," Dr Mazari said. In response, the speaker said the matter was still pending and she would be informed accordingly.

Asyia Naz Tanoli from the PML-N held Dr Mazari responsible for the insult she was subjected to. "I am responsible for the respect I earn," Tanoli said and added 'If a woman indulges in hooting at men, then no one would give her respect."

Opposition walks out as defence minister refuses to name Mazari in apology over insulting comments

However, Dr Mazari rejected Tanoli's argument that a woman is responsible for her own respect. "We are going to boycott the WPC and inform all countries about negative role of the government lawmakers," she added.

Though there was no sloganeering from the opposition side, State Minister for Water and Power Abid Sher Ali interrupted Dr Mazari and said Khawaja Asif did not mention her name.

Later on, while addressing the house on budget, Dr Amjad Afridi from the PTI asked the speaker that he should have played an impartial role and asked Khawaja Asif to apologise to Dr Mazari.

Published in The Express Tribune, June 11th, 2016.
COMMENTS (12)
Comments are moderated and generally will be posted if they are on-topic and not abusive.
For more information, please see our Comments FAQ