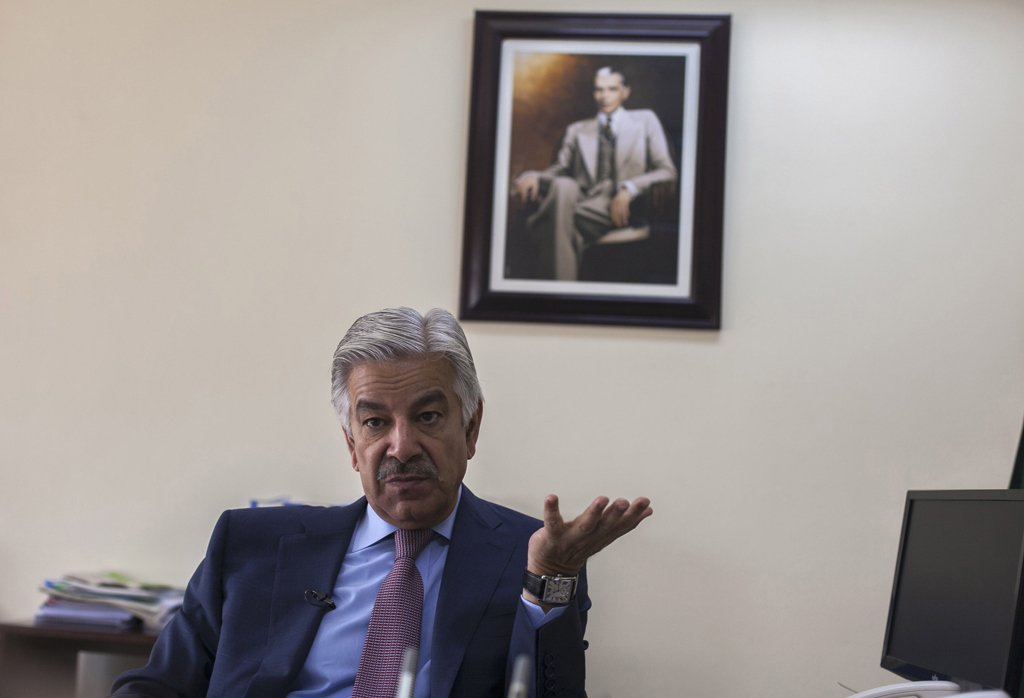 ---
Lawmakers in the National Assembly lashed out on Defence Minister Khawaja Asif as he hurled unpleasant comments towards Pakistan Tahreek-e-Insaf (PTI) leader Shireen Mazari, during the session on Wednesday.

Targeting the PTI leader, Asif pointed towards Mazari and said, "Someone make this tractor trolley keep quiet" when she and other lawmakers protested to his speech on loadshedding during Ramazan.

However, the minister did not stop there and also took the opportunity to comment on her 'manly voice'.

Nisar failed in his plan to become prime minister, says Bilawal

"It will be better if you first transform your masculine voice into a more feminine one," Asif told Mazari during a water and power discussion in NA.

Speaking to Express News, Mazari said, "It seems as if Khawaja Asif comes into the National Assembly with only one motive these days and that is to target PTI."

However, the PTI leader said the party will not keep quiet. "Being a minister, he should know how to speak to women, but sadly he doesn't. I choose to ignore such people," disappointed in her fellow lawmaker, Mazari said.

"An ill-mannered person is government's minister. Khawaja Asif lacks morals and ethics," she added.

Sharmila Farooqi's Burberry bag creates chaos in Sindh Assembly

Not only did Asif's comments create chaos in the NA session, but people from across the country took to Twitter to disapprove of his behaviour.

Khawaja Asif's remarks about @ShireenMazari1 are deplorable & entirely condemn-able. He must apologize in writing and on floor of N A.

— Munaza Hassan (@MunazaHassan) June 8, 2016
Khawaja Asif such a disgusting person taking out frustration of #NA110 rigging? He doesn't deserve to be in NA should apologize on floor !

— Sania Khan (@sania_khan01) June 8, 2016
Kh Asif is a joker, has no manners at all. We don't know what sort of things he says to his wife & mother!

— Fahim Maqsood (@fahimmaqsood) June 8, 2016

https://twitter.com/SayyarBadshah/status/740473058289410048