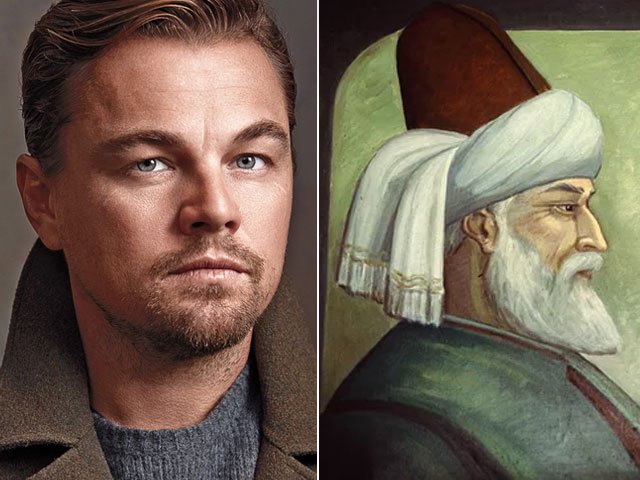 ---
Oscar-winning screenwriter David Franzoni is making a biopic on Sufi poet Jalaluddin Rumi, and has generated heaps of criticism on social media for wanting to cast Leonardo DiCaprio as Rumi.

The Gladiator writer aims to "challenge the stereotypical portrayal of Muslim characters in Hollywood," reports The Guardian. 

Breaking stereotypes: Bright coloured whirling dervishes put on display

According to The Guardian, David visited Istanbul to meet Rumi experts, so that the team could start shooting the film next year. Franzoni said, "There are a lot of reasons we're making a product like this right now. I think it's a world that needs to be spoken to; Rumi is hugely popular in the United States. I think it gives him a face and a story."

Franzoni and producer Stephen Joel Brown, said they would like Leonardo DiCaprio to play Rumi, and Robert Downey Jr to star as Shams of Tabriz. "This is the level of casting that we're talking about," The Guardian reports Stephan as saying. 

However, the news of a 'white-washed Rumi' didn't go down too well with people who grew up admiring the poet's work.




Since the Titanic star doesn't look like he was born in Afghanistan, and Robert Downey Jr looks nothing like the non-white mystic, Shams, Twitter has blown up with anger and criticism of the casting.


White people ruin Ramadan 2016 by announcing their 'Rumi' movie.#RumiWasntWhite pic.twitter.com/1XnxWa8x7O

— Aamer Rahman (@aamer_rahman) June 6, 2016


https://twitter.com/liy/status/740032412994805764

https://twitter.com/SusanCarland/status/739969334299107328

https://twitter.com/NilamAtodaria/status/739949969889763328


Leonardo Dicaprio as Rumi?

I will RIOT you dumb whitewashing fools! https://t.co/6YP4hkSf9S

— rabia O'chaudry (@rabiasquared) June 6, 2016
I think a more realistic headline is "Rumi film will challenge Muslims."https://t.co/3mVCVxGgk4

— Hooman Majd (@hmajd) June 6, 2016


Sufism: Expressing Rumi's thought by painting whirling dervishes

Film and media critic, Imran Siddique was extremely vocal about the announcement of the cast.


The idea that Leo DiCaprio is the best actor in the world for every part ever in history is all about worshipping whiteness

— Imran Siddiquee (@imransiddiquee) June 7, 2016
These are the men in Hollywood who make the decisions around what sorts of stories get told, *how* they are told, and who gets to tell them.

— Imran Siddiquee (@imransiddiquee) June 7, 2016
This is what we mean when we say that centering whiteness in your story is a choice - it always carries a meaning.

— Imran Siddiquee (@imransiddiquee) June 3, 2016


The makers, however seem quite optimistic that they will have a positive impact on the audience since they are sharing the story of someone exceptional. They believe that "there's something profoundly 'gettable' about Rumi. You get it. And not only do you get it but it involves you."




What are your thoughts?

Have something to add to this story? Share it in the comments. 
COMMENTS (31)
Comments are moderated and generally will be posted if they are on-topic and not abusive.
For more information, please see our Comments FAQ