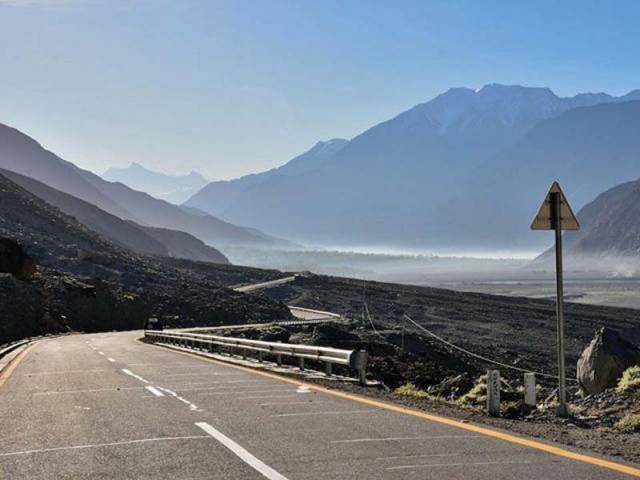 ---
ISLAMABAD: The government has allocated Rs187.9 billion in the Public Sector Development Programme 2016-17 for ongoing and new projects of the National Highway Authority (NHA) which functions under the communication division.

Of the total amount, Rs178.84 billion was allocated for 50 ongoing projects and Rs9.5 billion against 28 new NHA schemes.

This year, the number of ongoing projects under the highway authority was doubled from 22 to 50. In the meantime, the number of ongoing schemes is increased from 28 to 29.

There was an increase of Rs163.8 billion in the budget allocation for ongoing projects against the amount allocated last year in PSDP, which was Rs14.6 billion.

Ongoing projects

Among 50 ongoing projects, the biggest project is Lahore-Abdul Hakeem Section (230-km-long) for which Rs34 billion was allocated in the PSDP. Followed by Multan-Sukkur Section (387km) Credit financing (90:10) (PKM)  for which Rs19 billion, followed by Thakot to Havelian 118km (construction) (phase-1) (CPEC) for which Rs16.5 billion was allocated.

Construction of Faisalabad-Khanewal Expressway (184km) M-4 (ADB) (Faisalabad, TT Singh, Jhang & Khanewal) for which Rs7 billion was allocated in the PSDP 2016-17 among others.

New projects

Among 29 new schemes the mega project is Basima-Khuzdar (110 km) N-30 CPEC for which Rs1.3 billion have been allocated in the PSDP 2016-17. Followed by three other mega projects of Rs1 billion each named Construction of Additional Lane, Widening and Improvement of Fawara Chowk , Intersections in Abbottabad (N-35), Dualisation of Indus Highway Balance Portion under CAREC (765 km) including Jamshoro- Sehwan Section (135 km) and Darra Sara-e-Gambila (164 km) ADB and the third one is widening of N-5Thokar to Haderala Drain.

NHA spokesman Kashif Zaman said: "Though we were expecting a much higher amount for the fiscal year 2016-17, but we will try to manage (our projects) within the allocated amount."

He said in view of current allocations, the NHA decided to focus more on completing projects instead of initiating new schemes.

"Our priority will be completing ongoing projects within the given timeframe, therefore, a major chunk of allocation will be spent on ongoing projects," he said.

Published in The Express Tribune, June 5th, 2016.