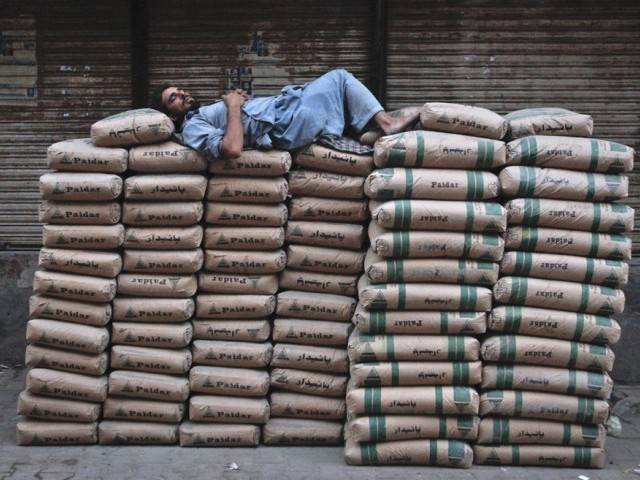 ---
KARACHI: The formula for Federal Excise Duty (FED) collection from the cement industry is going to be changed from the next fiscal year, said Finance Minister Finance Ishaq Dar during his budget speech.

"The government intends to charge FED of Rs1 per kg," he said as he addressed parliament.

The new formula will have a fixed FED per bag, which is different from the current mechanism of variable 5% FED on Marginal Retail Price (MRP) of a cement bag.

The current FED is about Rs22-25 for a 50-kg bag (cement prices varies from Rs485 to Rs535 per 50kg bag), depending on the area in which cement is being sold in the country.

The new FED calculation may increase cement prices by around Rs25 for a 50-kg bag, Sherman Securities analyst Sadiq Samin commented on Friday.

"Cement companies may find it difficult to pass this cost on to the consumers at this point in time. I think the companies will pass this only partially, while absorbing the rest of the tax burden," he added.

This change will not only increase the existing FED, but also increase the sales tax in absolute terms as it is added to the FED. Consequently, prices are likely to be increased by around Rs35 per bag (on a cement bag of Rs500) as opposed to Rs28, Topline Securities commented in its report on Friday. The new FED collection formula will be neutral for the industry in the long run as contraction in supply-demand gap and robust demand will enable cement manufacturers to gradually pass on the impact, the report added.

Retail cement prices during May 2016 (data based on 27 days) were in the range of Rs487-510 per 50 kg bag in the north and Rs531-535 per 50 kg bag in the south region with an average of Rs516 per bag across Pakistan, according to Pakistan Bureau of Statistics (PBS).

Analysts believe robust growth in the construction sector has enabled the cement industry to pass on new taxes to the consumers.

This is also evident from the provisional numbers made public by the Pakistan Economic Survey for fiscal year 2016 on Thursday. According to the survey, construction sector registered a growth of 13% year-on-year in FY16 compared to 4% average growth seen in the last four fiscal years.

Published in The Express Tribune, June 4th, 2016.

Like Business on Facebook, follow @TribuneBiz on Twitter to stay informed and join in the conversation.