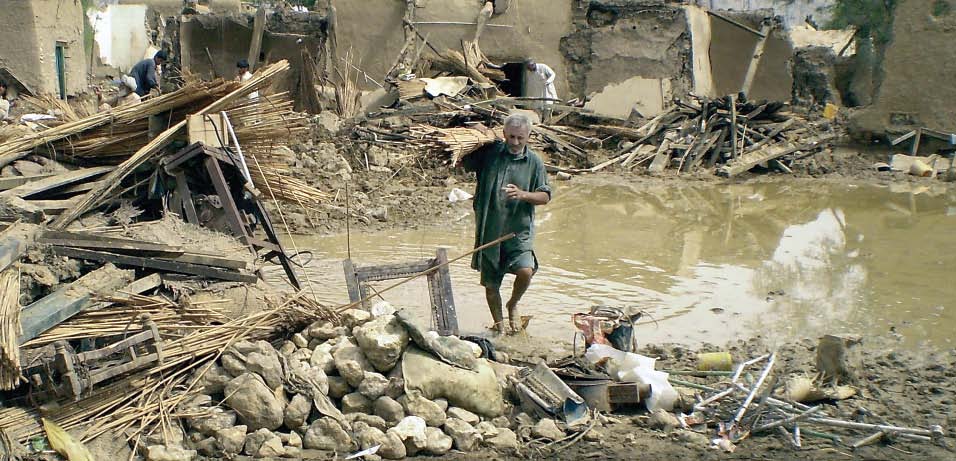 ---
SUKKUR: Landlord Karam Ali Chachar registered a murder case against 110-year-old Mohammad Yousaf in Belo Mirpur, Ghotki, on Wednesday.

The case was registered by Karam when Yousaf refused to let the fifty-five year old marry his fifteen-year-old granddaughter, Samira Chachar. Kamran has accused Yousaf of having killed his sister Hazooran Chachar 22 years ago in a karo-kari case. She was married to Yousaf's son, Arbelo Chachar. When they learnt about the registration of the case, Yousaf and his family fled from the area out of fear of persecution by the police.

Hazooran had allegedly been accused of having an illicit relationship with another man, after which a jirga had declared her kari. It is said that Hazooran was killed by Karam. The matter was believed to have been settled up until about four months ago when Karam asked to marry Samira and was refused by Yousaf. Karam then allegedly tried to kidnap Samira and, upon failure, filed a petition in court along with his father, Gulan Chachar, accusing Yousaf of his sister's murder. "Karam has falsely accused me of being involved in the murder [of his sister]," said Yousaf. The entire community knows the truth, that he killed her himself.

They are just trying to frame me." Yousaf's family claims that the police registered the case without investigating the matter out of fear of the landlord. Police officials, however, claim that the court ordered them to register the case against Yousaf and his three sons. Meanwhile, Samira's father, Rehmat Chachar, appealed to the court for his daughter's protection after which the court summoned DPO Ghotki, SHO Ghotki and Karam, along with seven other men, for a hearing on May 13.
COMMENTS
Comments are moderated and generally will be posted if they are on-topic and not abusive.
For more information, please see our Comments FAQ