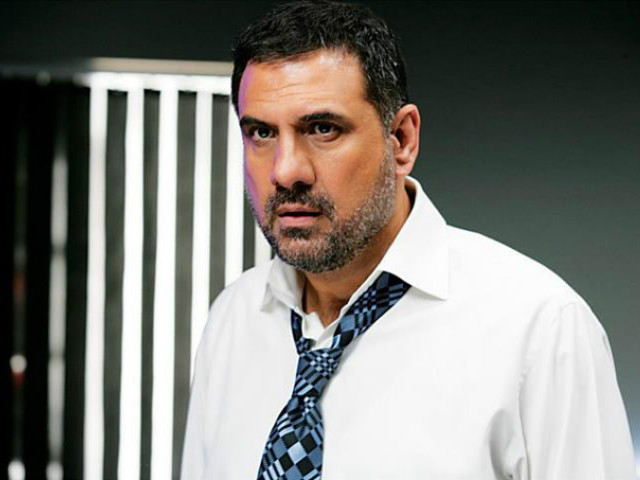 ---
Boman Irani has opted out of his first Pakistani film and reportedly, he has done so to show support to Kabir Khan -- who was heckled at Karachi airport last month.

Apparently, the Bollywood actor, who was set to make his debut with Zeba Bakhtiar's production, liked the script but decided to walk out to protest the mistreatment of the Bajrangi Bhaijaan director.

The film will also mark the directorial debut of Zeba's son Azaan Sami Khan.

"Azaan wants to make his directorial debut this year and wants to sign top B-Town stars in pivotal roles to make the film more 'international'. Boman heard the script and loved it. He agreed to play the role and everything was on, till the incident with Kabir Khan happened last month at Karachi airport," a source was quoted as saying by DNA.

Shoe-wielding protesters surround Bollywood director Kabir Khan at Karachi airport

"Boman backed out citing date issues. Naturally, he's upset as he's very fond of young Azaan and thinks he's an extremely talented youngster. But he had no choice. Now, Azaan is planning to cast a Pakistani actor in that role," the source added.




However, Azaan cited date issues as the only reason behind the actor's exit.

"Boman liked the film but couldn't do it because of date issues. The Kabir Khan incident was a one-off incident, sensationalised by the media from both sides of the border.

"Our film industries have always had respect for each other and Indian stars are much loved in Pakistan. But I understand that this kind of situation would scare people. No artist would like to be screamed at by anybody," the 22-year-old told DNA.

These are the extremists 'Phantom' spoke about: Kabir Khan on Karachi protesters

While discussing the film he said, "The final title of the film, which is a 'romantic dramedy', hasn't been locked as yet. We are currently finalising the cast. We start shooting from September. It's a love story revolving around three characters — a boy, girl and the girl's grandfather."




Can't go to Pakistan again: Kabir Khan

DNA's source also claimed that Azaan plans to make it big by casting megastar Amitabh Bachchan. "He is keen to cast Amitabh Bachchan in another important role in the film, but has no access to him. If Bachchan does it, it will be his first Pakistani film."

Let's see if the O21 producer manages to rope in Big B.