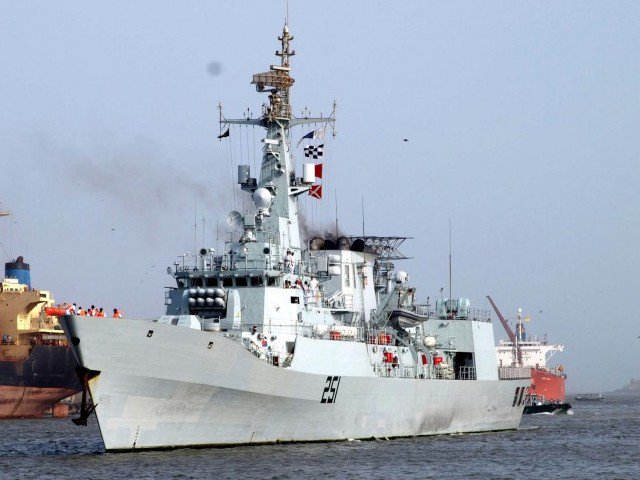 ---
A Pakistan Navy tribunal has sentenced five naval officers to death for their involvement in a failed attack on Karachi Naval Dockyard on September 6, 2014.

According to reports in Dawn and the Wall Street Journal, the father of one of the convicts says his son, Sub-Lieutenant Hammad Ahmed, has been convicted along with four other officers for the purported bid to hijack a naval vessel two years ago.

Major (retd) Saeed Ahmed added the five convicts were charged with mutiny, hatching a conspiracy, carrying weapons in the dockyard and having links to the Islamic State terrorist group – also known by its Arabic acronym of Da'ish.

The retired army officer claimed he learnt about the conclusion of the trial and capital punishment when he went to Karachi central jail to meet his son and his four accomplices – Irfanullah, Muhammad Hammad, Arsalan Nazeer and Hashim Naseer. The convicted officers told Saeed the naval court had concluded the trial on April 12 and announced its verdict two days later.

The September 2014 attack on PNS Zulfiqar had left one officer and three attackers dead, while seven sailors were wounded. Four suspects were apprehended.

Reportedly, the attackers had planned to hijack the warship to attack US Navy patrol vessels in the Indian Ocean. In July 2015, Pakistan Navy informed the Islamabad High Court that a "missing" sub-lieutenant named Hafiz Ehsanullah Sajjad was in their custody in connection with the naval dockyard attack case.

Ehsanullah's wife Safia Ismail had petitioned the court, seeking the whereabouts of her husband, whom she claimed had been detained by the navy without any charge. There have been no official comments from the Pakistan Navy's directorate of public relations.

Published in The Express Tribune, May 25th, 2016.
COMMENTS
Comments are moderated and generally will be posted if they are on-topic and not abusive.
For more information, please see our Comments FAQ