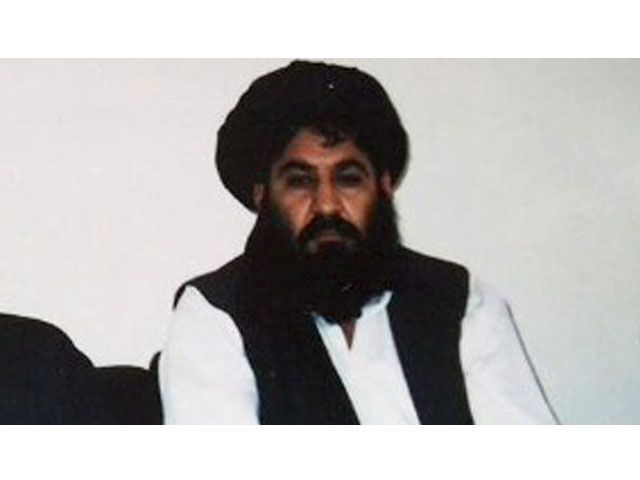 ---
ISLAMABAD: US President Barack Obama has hailed the killing of Mullah Akhtar Mansour as an 'important milestone' in efforts to restore peace in Afghanistan, but Pakistani officials believe it was a 'big gamble' by the United States that could change the dynamics of the Afghan conflict.

While official reaction from Islamabad has so far been muted, hectic consultations are under way both at the level of the security establishment and the Foreign Office to chart out a future course.

Pakistan summons US envoy over drone strike inside territory

Background discussions with security and foreign policy officials show that the American move to eliminate the Afghan Taliban chief is 'fraught with danger'. The immediate risk, according to the officials, is that Afghanistan might slip into chaos as the insurgent group might have lost its chief but not its capability to mount large-scale deadly attacks.

There is also danger of factionalism in the Taliban movement. And in that scenario, rival ultra-extremist groups such as the Islamic State might gain ground – something that would not favour Afghanistan, Pakistan or even the United States, cautioned officials.

Pakistan is frustrated because Mansour was targeted at a time when efforts were under way to bring the Taliban to the negotiating table. Although officials admitted the Taliban have so far been unresponsive to the quartet-backed peace initiative, this did not mean the group refused to engage in the future.

Who will succeed Mullah Mansoor? 

In fact, Mansour favoured talks. "It was Mullah Mansour who had sent his emissaries to Murree in July last year," revealed another official. "If he [Mansour] did not favour talks, then why would he send his emissaries?"

Pakistan also felt 'betrayed' and 'deceived' by the US as according to officials there was an understanding among quartet members that the Taliban leaders would be given a safe passage for travelling. Many Taliban leaders had travelled on Pakistani documents to Doha and other countries – and the US authorities knew that.

The travel history of Muhammad Wali, who was believed to be Mansour , showed he was a frequent traveller. A copy of his travel history obtained from immigration authorities shows Mansour had travelled to Iran, Dubai, Karachi and even Bahrain over the past few years.




There were also reports that Pakistan might have tipped off the US about the presence of Mansour in Balochistan since he had turned down recent requests from Islamabad to join the fragile peace process.  "Who would benefit from this situation?" asked one official before quickly adding, "it certainly won't be Pakistan."

In March Prime Minister's Adviser on Foreign Affairs Sartaj Aziz had admitted that the Taliban leadership lived in Quetta, and that Pakistan was using this as a leverage to persuade them to engage with Kabul.

Islamabad is upset with Mansour's killing because there is an understanding among Pakistan, Afghanistan, China and the US that a framework would be evolved for the use of force against the Taliban if they refused to join the peace process. "That stage has not arrived yet but the US went for solo flight," the official said referring to the latest meeting of the Quadrilateral Coordination Group (QCG) in which all sides decided to give peace a chance.

Rare drone strike: Kabul confirms Taliban chief's death in Naushki

Pakistan is also assessing if the Naushki strike was a deliberate US attempt to scuttle peace efforts. In recent months, there were reports that differences emerged in the QCG as it was divided into two groups. While the US and Afghanistan pushed for the use of military force against the Taliban, Pakistan and China insisted on giving peace a chance.

Pakistan now feels this was the second time efforts to broker a peace deal were undermined because of untimely action by the US. Previously, it was the news of death of Mullah Omar that led to the collapse of a second round of direct talks between the Afghan government and Taliban representatives.

With this latest US drone strike, officials here now have given up hopes for peace talks. "The QCG, in my view, is no more relevant," said the official. He added that events in the coming months would decide whether the killing of Mullah Mansour would bring peace or more violence to Afghanistan.

Published in The Express Tribune, May 24th, 2016.
COMMENTS (21)
Comments are moderated and generally will be posted if they are on-topic and not abusive.
For more information, please see our Comments FAQ