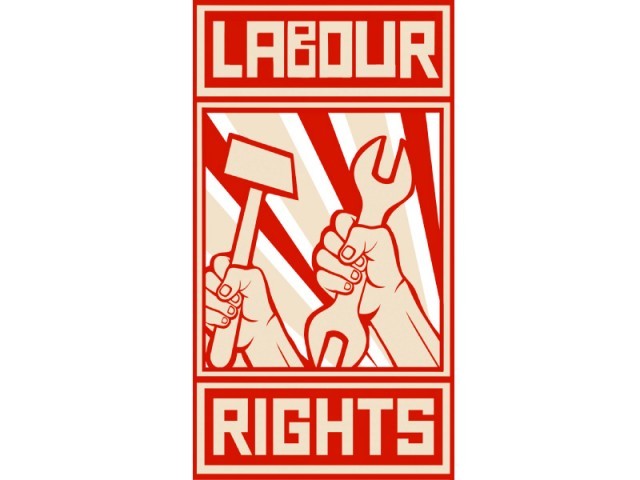 ---
KARACHI: Labour unions have demanded the government set the minimum wage at Rs25,000 in the upcoming budget.

The demand was made by various unions at a seminar on the fiscal 2016-17 budget on Sunday at the office of the National Trade Union Federation (NTUF).

Gul Rehman, leader of Aluminum Packaging Workers Union, said rulers make a fool of the poor by increasing salaries by a few thousand rupees every year to show that they care about the people.

"The direct beneficiaries of these salary increments are those who work in the public sector. Nothing changes for those who work in private companies as neither the owners increase the amount by themselves nor the authorities meant to keep a check on the order's implementation do their work," said Zahra Khan, general secretary of Home Based Women Workers Association.




She said parliamentarians, despite having lucrative salary packages already, still get raises in their salaries and other perks. Another labour leader, Riaz Abbasi of AGS Battery Workers Union, said the private sector was a sheer violator of labourers' rights as most of the companies did not follow any salary increment procedure. "If a worker gets Rs13,000 at the time of employment, he or she gets the same amount even after spending a decade at the same company," he commented.

NTUF deputy general secretary Nasir Mansoor said that the 'minimum wage' concept was a century old as the world today is talking about 'fair wages'. He claimed that the federal government is being dictated by the International Monetary Fund and World Bank over running the country's economy.

"The expense of feeding five goats is barely covered by the current minimum wage set by the government," he said.

Published in The Express Tribune, May 23rd, 2016.