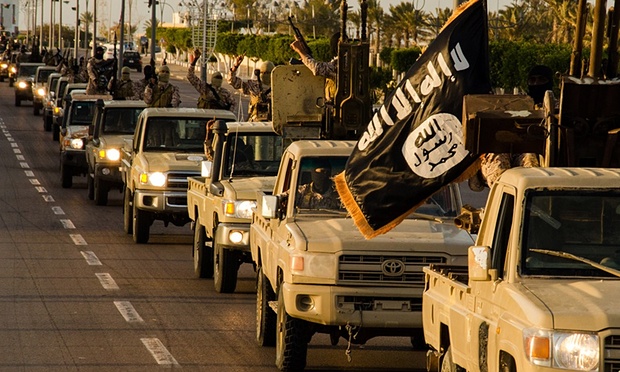 ---
NEW DELHI: In a rare appeal to India's Muslim minority, the Islamic State (IS) says it is planning to avenge the deaths of Muslims killed in riots in Indian Prime Minister Narendra Modi's home state of Gujarat and elsewhere.

In a video monitored by the US intelligence group SITE, IS mocked Muslims living in harmony with Hindus who worship cows, trees and the sun, and urged them to travel to IS-held territories in the 'caliphate'.

"In this land you get to have hatred for the kuffar. In this land you get to perform Jihad," said an Indian fighter who is identified as Abu Salman al Hindi operating in the Syrian province of Homs.

Islamic State threatens attacks in India

"In this land your religion is safe. In this land you have nothing that stops you from doing good deeds, from doing Da'wah, from preaching Islam. In this land your life, your honour, your property is protected."

Another fighter then says IS will come to India to liberate Muslims and avenge the violence perpetrated against them in 2002 in the western state of Gujarat as well Kashmir and the destruction of the Babri mosque by Hindu zealots in 1992. "We will come back, with the sword, to free you, to avenge Babri mosque, Gujarat, Kashmir," the fighter says.

Published in The Express Tribune, May 22nd, 2016.