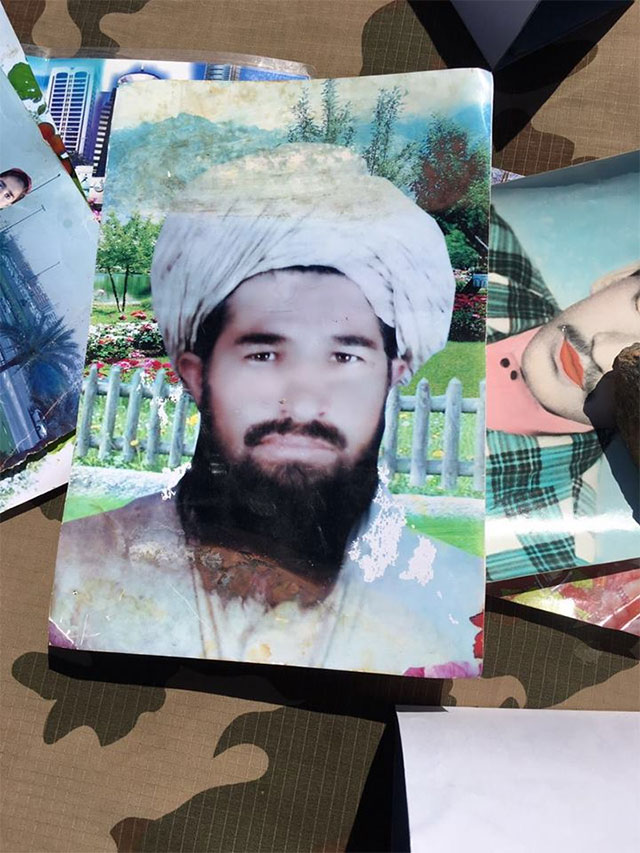 ---
NORTH WAZIRISTAN: At 9,400 feet, the silence is broken with a breeze that runs across Makki Ghar, the vantage point of Shawal Valley, the toughest of areas of North Waziristan Agency, which is now secured as the kinetic phase of Operation Zarb-e-Azb.

A glance at the villages shows that the rooftops of several houses were damaged as a result of bombardment from jets, prior to the ground phase of the operation. "Roofs are the only weak part about these structures," an official told the media.

In a first, 'Burraq' strikes in Shawal Valley




On the ground

Prior to the military operation in Shawal, two separate intelligence agencies claimed there were about 1,500 to 2,500 terrorists in the valley, which shares an approximately hundred-kilometre volatile border with Afghanistan's Paktika province. The Khan Said Sajna group and Sheryar Mehsud group, accompanied by over three dozen foreign fighters, were the most prominent insurgents. Meanwhile, surrounding compounds have been continuously targeted by drones in yesteryear.




"We've lost six men, including a captain, while 24 have been injured," Brigadier Shabbir Narejo, who led the military operation in Shawal, said.

21 militants killed in Shawal Valley air, ground strikes: ISPR




On February 24, Chief of Army Staff General Raheel Sharif asked the nine division to move towards the 'Zero-line' by March 15, an area which was under the military's control after a bloody battle ensued.




"It was like a well-trained army, not like the one in common perception," Narejo added, explaining that a major challenge faced by the troops was the weather since there was at least four to five feet of ice during the time.

According to Narejo, about 120 militants were killed while 80 others injured. "We surprised them by a two-pronged attack," he said. "We had the advantage of support from our country."




To make sure the border is secure and no 'individual infiltration is possible', as most terrorists have now formed base across it, troops were asked to detonate a smoke grenade, positioning themselves on Bibak Top, the last post on the Pakistani side.

A smoke-wall appears as the brigadier explained that they had applied 'water-tight defence' and all posts were in visible range to each other. But the troubles were not over. When asked if the border was truly secured and threats were averted, Narejo said an attack was repulsed at 10 am Friday morning.

Army chief announces successful completion of Shawal operation

"Our post was fired at from the Afghan side," he said, adding that the Afghan army in comparison had little presence on the border.




Clearing of homes

Shawal has a population of 0.15 million people but every single house has been abandoned. A majority of those who left now reside in Bannu. The silence continues as we were taken towards a compound located in the heart of the valley.

With seized weapons aligned symmetrically outside it and 'Humvee' (names of Mulla Sangeen and Bilal Fateh) inscribed on it, the mud structure was expansive.

We were told that the vehicle was most likely seized from foreign forces in Afghanistan and brought to the site. Officials said the vehicle would be returned soon. There was also a stinger missile launcher and several rounds of bullets and weapons, mostly of Russian origin.




While photo albums revealed pictures of heavily armed underage children, letters and diaries in foreign and local languages were scattered all over the table. Amongst them was also an inventory of how many suicide vests were purchased and how many mines were used.

252 militants killed in final phase of Operation Zarb-e-Azb: ISPR




Under the ground

Inside the compound, there is an elaborate tunnel system, about 35 feet below the surface and around 300 metres wide. It had two well-kept rooms with a lightening system as well. Officials believed that the place was built for a high-value target as it remained immune to any artillery or airstrike.




The houses in the entire valley are plastered with limestone that read 'cleared'. The commanding officer further explained that the houses were loaded with improvised explosive devices (IEDs) that were at times strapped to the doors, which when opened, would make the devices would explode.

Shawal has only three schools and barely any infrastructure for health or water facilities. "The plan now is to have a population-centric approach," Narejo said. But for now, silence prevails save for the wind that was pulling off the battered structure of houses that remained.
COMMENTS (1)
Comments are moderated and generally will be posted if they are on-topic and not abusive.
For more information, please see our Comments FAQ