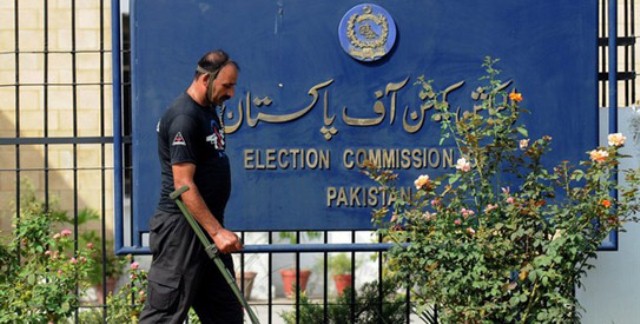 ---
The National Assembly on Thursday passed the 22nd constitutional amendment allowing retired civil servants and technocrats, who have served at least 22 years under federal or provincial government, to hold the office of Chief Election Commissioner (CEC) and the Election Commission of Pakistan (ECP), Express News reported.

According to reports, as many as 236 members of the lower house of Parliament voted in favour of the amendment's bill which was earlier approved by the parliamentary committee on electoral reforms.

Electoral reforms: Civil servant, technocrat could fill CEC slot

Last week, sharing details of the proposal, Federal Minister for Law Zahid Hamid said the sub-committee of the parliamentary committee on electoral reforms had carried out spadework on the constitutional amendments relating to the ECP and shared its report with the main committee.

The proposed constitutional bill, he said, envisages amending articles 211, 213, 215, 217, 218, 219 and 222. Accordingly, for the appointment of the chief election commissioner, a retired judge of the Supreme Court or a person qualified to be the judge of the Supreme Court, or a senior government servant or a technocrat could be considered.

As for the appointment of the four members of the commission, one member would be taken from each province.  A retired judge of the high court or a person who qualifies to be judge of the high court or a senior government officer or technocrat could be considered for the appointment as member of the election commission.

Parliamentary panel meeting: PM directs Dar to expedite reforms bill

As a onetime exercise, initially, to secure the institutional memory two members of the commission shall stand retired after two and a half years while the other two would retire after the next two and a half years.

Besides holding elections of the national and provincial assemblies, the ECP would also hold election of local bodies, for which necessary amendments were being proposed.

The incumbent four members of the ECP are due to retire next month after completing their five-year term.