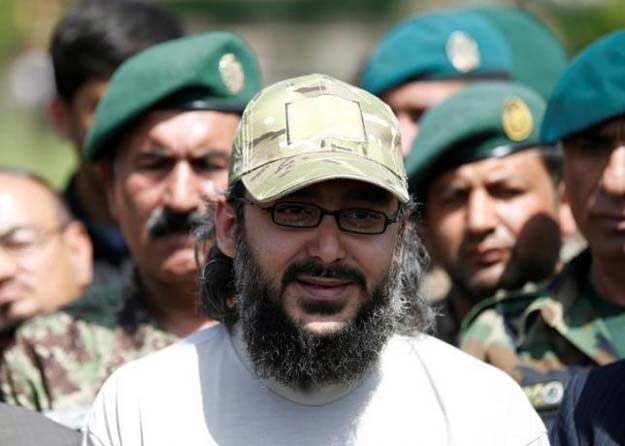 ---
MULTAN: The freed son of former prime minister Yousuf Raza Gilani has rejected media reports alleging he is in favour of enforcing Sharia law in the country.

Disappointed over media reports, Ali Haider Gilani told The Express Tribune his statements had been misconstrued to make it seem he supported enforcement of Sharia law in the country in compliance with the demand of various militant groups. "The media is molding my statement regarding implementation of Sharia law," he said.

"Earlier, I said that everyone should follow the teachings of Islam and follow the rules envisaged by Sharia in one's personal capacity. Only in this way, will we be able to promote the teachings of Islam in Pakistan," the former premier's son clarified.

Ali Haider Gilani, son of Yousaf Raza Gilani, was found during a counter-terror operation in eastern Afghanistan three years after he was kidnapped on the outskirts of Multan.

Ali Haider Gilani details raid that freed him

On Wednesday, the former premier's son delved into details regarding the joint raid which led to his release. However, a report in The News added that during his media talk Gilani backed enforcement of Sharia in Pakistan, describing it as the will of each and every Pakistani.

"When asked he belongs to the PPP which had struggled for socialism, he listed socialism and communism as outdated ideologies and said capitalism would soon demise. Ali Haider said he did not agree with the Taliban's tactics for Islamisation but fully supported Sharia," the report said.

Quoting the former premier's son, the report added, "At least 80 per cent Pakistanis want Islamisation and I will be a key supporter of imposing Sharia. But firstly, there is a need to develop an Islamic character," Ali Haider opined.  He said al Qaeda had sleeper cells in southern Punjab, claiming that al Qaeda in subcontinent had established headquarters in Karachi."

I was close to God even before Taliban abducted me: Ali Haider Gilani

However, Ali Haider clarified, "Islam is the most humane religion in the world, it gives space to followers of all religions and in Pakistan people of various religions enjoy equal status according to the constitution." He said Islam is against the barbaric methods practiced by militant organisations.  "We should promote feelings of tolerance, equality and harmony while dealing with the people who profess various faiths," he added.

"It was disheartening to read some of the statements quoted by various newspapers and channels, this is a misrepresentation of facts. Media should play a constructive role and should be responsible while quoting statements by officials or political personalities," he added.

Talking to the media in his hometown of Multan, Gilani said his captors told him they were expecting a US raid on May 9 and moved him to another location, but they were being monitored.

"There was an awesome combat between al Qaeda and US security forces in the night of May 9, 2016," he said, as he described seeing the eyes of the soldiers and green lights from their helicopters in the darkness.

Talking about his abduction, Gilani said he was kidnapped by al Qaeda to be exchanged for the release of high profile al Qaeda operatives.

He spent most of his captivity in the Pakistani tribal district of North Waziristan, where the military has been battling Taliban and al Qaeda-linked militants, before being taken across the border to the Afghan province of Paktika.

Ali Haider Gillani arrives back home in Multan

He was kidnapped on May 9, 2013, just two days before a bitterly contested national election in which he was campaigning.
COMMENTS (4)
Comments are moderated and generally will be posted if they are on-topic and not abusive.
For more information, please see our Comments FAQ