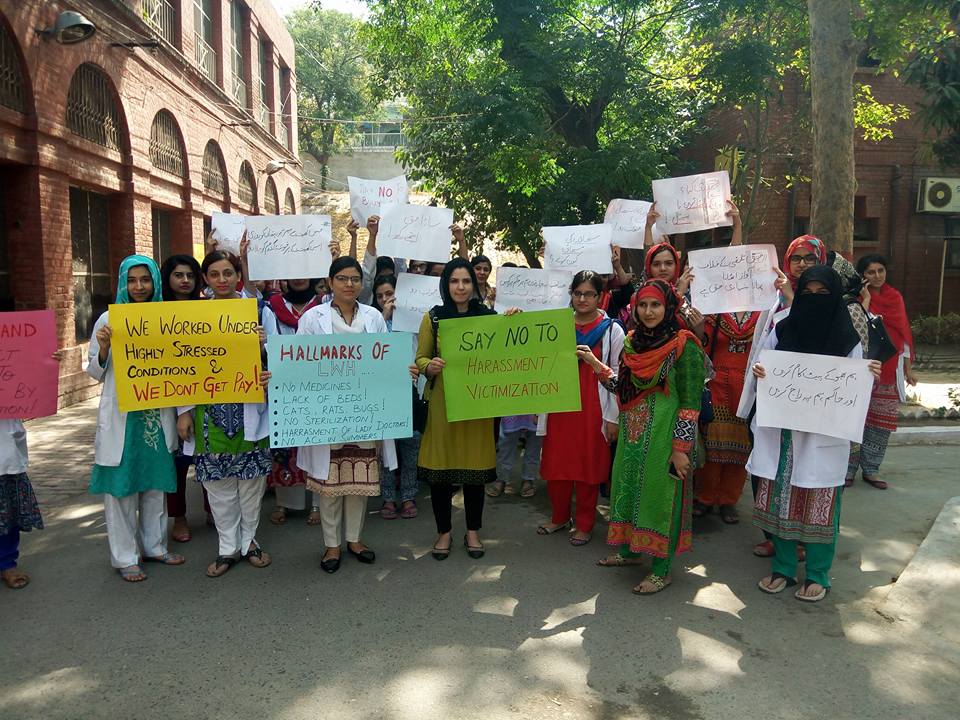 ---
LAHORE: Services at the Outpatient Department of Lady Willingdon Hospital were suspended on Wednesday when doctors went on a strike to press for release of their salaries. The strike was called off at 1pm after the administration assured them their salaries would be paid soon.

Talking to The Express Tribune, Dr Amber, who was leading the strike, said, "There are 70 doctors, 35 house officers and 70 post-graduate trainees who have not been paid their salaries."

She said the doctors had been asking for their salaries for several days.

"We decided to go on strike because the administration was not answering our questions regarding the salaries," she said. "The strike was called off once they assured us that the salaries would be released immediately."

"If they do not fulfil their promise, we will go on strike tomorrow," she said.

Talking to The Express Tribune, Medical Superintendent Zafar Yousaf said labour rooms and operation theatres at the hospital had remained functional."

Responding to a question, the MS said that some of the doctors were not on the hospital's payroll were not considered working staff. He said they received a stipend from the health Department.

"The stipend payment this month is behind schedule," he said. He said the Young Doctors Association (YDA) should not have supported the call for strike. "YDA should not politicise every day issues."

He said other staff had been paid their salaries on May 2.

Published in The Express Tribune, May 19th, 2016.
COMMENTS
Comments are moderated and generally will be posted if they are on-topic and not abusive.
For more information, please see our Comments FAQ