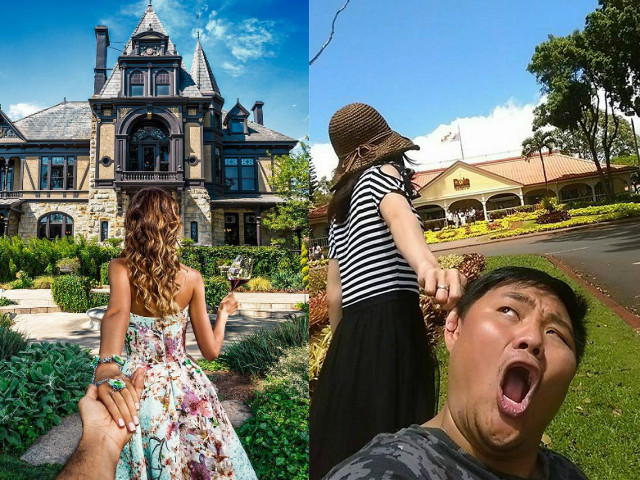 ---
The #followmeto pictures taken by photographer Murad Osmann and his wife Natalia Zakharova continue to make waves around the world.
https://www.instagram.com/p/BFE5WoBGs5Z/

The romantic couple which explores the world hand in hand, has inspired millions of people.
https://www.instagram.com/p/_kC5CQmswC/

With some breathtaking views and their ever-growing love, the couple has given us some serious relationship goals.
https://www.instagram.com/p/0GFhJ0Gszm/

The 5 relationship 'rules' happy couples break

As perfect as their story may look however, this reel-life fantasy is far from reality for many lovebirds.
https://www.instagram.com/p/rur2Bamsz_/

And this Taiwanese couple has proven so!




Forrest Lu and Agnes Chien have mimicked the Russian couple's photos but with their own hilarious twist.




6 red flags indicating your relationship won't work

The photos were taken while they were holidaying in Hawaii.




Instead of the romantic hand-holding gesture, Forrest was dragged around town by his nostrils, ears and hair.




5 signs you and your partner are a great match

Love does hurt after all!
COMMENTS
Comments are moderated and generally will be posted if they are on-topic and not abusive.
For more information, please see our Comments FAQ