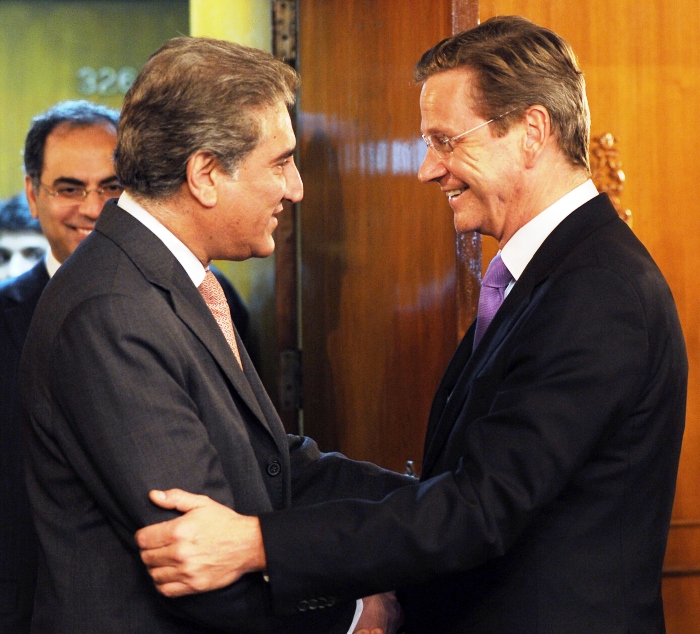 ---
ISLAMABAD: Foreign Minister Shah Mehmood Qureshi has warned that the foiled New York car bombing attempt could be an act of retaliation against US drone attacks in FATA.

In an interview with CBS television, Qureshi said that to not expect retaliation from the Taliban would be naive. However, he added that the Pakistan Army has yet to establish a link between Shahzad and the country's main militant stronghold in Waziristan.

More than 890 people have been killed in nearly 100 US drone strikes in Pakistan since August 2008.

Earlier, Interior Minister Rehman Malik said that he will check if there is any conspiracy against Pakistan in the Faisal Shahzad's case on Wednesday.

Rehman Malik was talking to the media in his office. He said that Pakistan has not yet formally initiated investigations against Shahzad.

The interior minister said that the investigations will start once US requests Pakistan to do so.

The interior minister said that Shahzad had visited Pakistan 13 times and he was married to the Mian family of Mardan.

Malik told the media that Shahzad's wife has also been living in Saudi Arabia. He said that Pakistan is waiting for the details of charge sheet against Shahzad.
COMMENTS (5)
Comments are moderated and generally will be posted if they are on-topic and not abusive.
For more information, please see our Comments FAQ