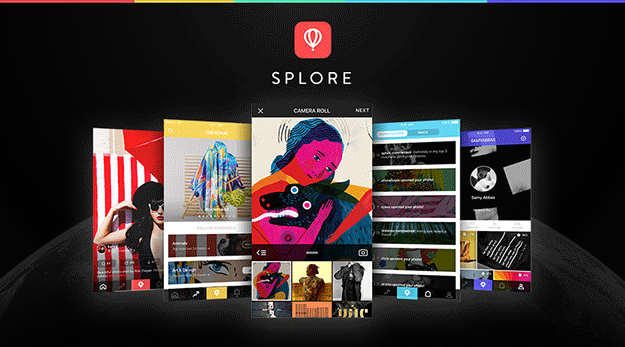 ---
Move over Instagram, there's a new photo-sharing app on the block. Splore promises to change the way people engage with photos by challenging Instagram's most basic and underlying feature of following people.

The concept may sound similar to Instagram, however, Mustafa Zaffer, co-founder of Splore, explains how the app is so much more. "Splore is the only photo sharing app where users can follow hashtags instead of people," Zaffer told The Express Tribune.





"It is the premiere platform for creatives to share their
work and get discovered by a worldwide community
without worrying about followers," a statement on its website reads.

Facebook's new experimental algorithm can identify you even from unclear pictures

Unlike Instagram, users will have an endless feed. The app will allow users to follow hashtags related to their interests, rather than people, and view content based on it, which sets it apart from other similar apps, according to Zaffer.






"Following your favourite hashtags means you see photos of only things you like," Zaffer explained, adding that "Users interact with their homepage by scrolling through and voting on every photo."

The app allows users to "upvote, skip and discuss posts from hashtags they've followed."




The algorithm then harnesses the content that is receiving the most positive feedback and makes it go viral, Zaffer added. According to the company's official press department, the algorithm allows good content to populate feeds more often and gives users greater likes and comments on their posts -- giving users an incentive to post viral content and subsequently allowing users on the receiving end to see and share that content.

Instagram extends video length to 60 seconds

"Unlike Instgram, which populates the homepage via followers, Splore gives users the best content from anyone who posts trending photos within the user's interests," Zaffer explained.




With the opportunity to have discussions on every post, Splore's audience is wide and includes anyone who enjoys sharing or viewing pictures.

Another feature on the app enables users to determine exactly which photos were in posted in a hashtag in the past 24 hours, week, month and all time.




If this is not reason enough to get the new app, Splore reached the finals against 75 other startups at the USC Silicon Beach Fest and was also nominated to be presented as an ALPHA startup at the WebSummit, "The Best Technology Conference on the Planet".

Have something to add to this story? Share it in the comments.