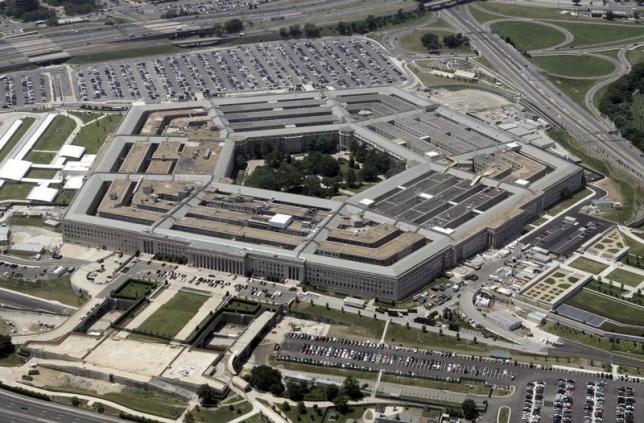 ---
WASHINGTON DC: The Islamic State group has continued losing control over territory across Iraq and Syria, a Pentagon spokesman said Monday, including almost half of what it had once held in Iraq.

The Defense Department had previously estimated that IS fighters had lost control of about 40 percent of the territory they claimed in Iraq and about 10 percent of the land they held in Syria.

Declassified documents: 'Low-level' Saudi officials had links with 9/11 network

Those tallies had gone up in recent weeks, Pentagon spokesman Peter Cook said.

"The number right now in Iraq is about 45 percent of the territory they once held has been recovered," Cook said.

"The number in Syria is anywhere between 16 to 20 percent."

IS miltants stormed across large parts of Iraq and Syria in early 2014, meeting little resistance from Iraqi security forces and exploiting the chaos in civil-war-torn Syria.

China says Pentagon report 'severely damaged' relations

Since August 2014, the United States has led an international coalition fighting back against the IS group, using a combination of air strikes and training and equipping local partners.

IS fighters have lost control of Ramadi and Heet in Iraq, but still control other important cities including Mosul and Fallujah.

In Syria, the group maintains control of Raqa, the capital of their so-called caliphate.
COMMENTS
Comments are moderated and generally will be posted if they are on-topic and not abusive.
For more information, please see our Comments FAQ