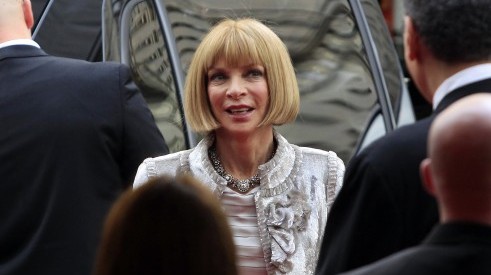 ---
NEW YORK: New York is hosting an exhibit looking at changing perceptions about the American woman through the ages.

Hollywood and fashion world's celebrities have graced the event at the Metropolitan Museum of Art.

Sequins, lace and silk adorned the red carpet at the 2010 Metropolitan Museum of Art Costume Gala, as Hollywood and fashion's A-list turned out to celebrate the opening of the exhibit "American Woman: Fashioning a National Identity."

Many Celebrity guests including Oprah Winfrey, Jessica Alba, P. Diddy, Jessica Biel, Jude Law  and Mick Jagger, attended the gala, which was held ahead of the opening of the exhibit.
COMMENTS
Comments are moderated and generally will be posted if they are on-topic and not abusive.
For more information, please see our Comments FAQ