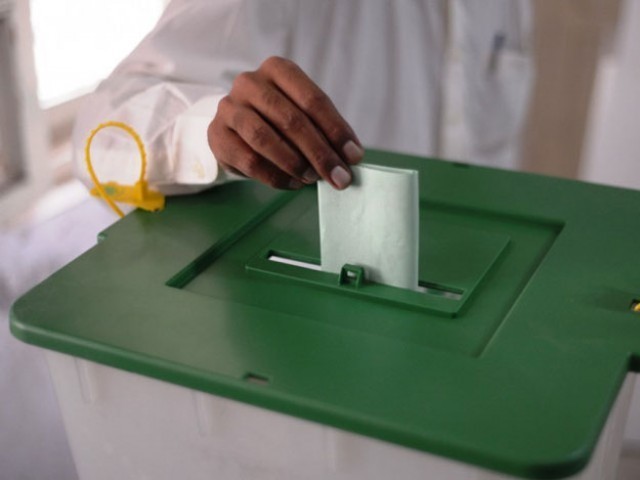 ---
PESHAWAR: Adviser to Prime Minister Amir Muqam has said Pakistan Muslim League-Nawaz's victory in the PK-8 by-polls reflected people's trust in the central ruling party. He was addressing a news conference at the residence of the newly-elected K-P MPA Arbab Waseem Hayat on Friday.

According to Muqam, opposition parties in the federal legislature should realise PML-N is still the favorite political party of the public. He added conspiracies against Prime Minister Nawaz Sharif and his family proved to be futile.

Muqam said PTI Chairperson Imran Khan's constant propaganda against PML-N, the premier and his family over the Panama leaks will die its natural death and will prove as counterproductive as the federal capital sit-in.

Muqam said PTI would face the same fate in the 2018 general elections as it failed to do anything for the welfare of the public.

Meanwhile, PTI decided to track down the reasons behind its candidate's defeat in PK-8.

According to the K-P Minister for Public Health Engineering Shah Farman, Imran formed a fact-finding committee under his supervision.

Insiders said the top leadership of the party, including Imran, were perturbed by Shahzad Khan's defeat. Officials privy to the development said the party chief expressed concerns over the defeat and sought a report from the party leadership. They stated people in the party were unhappy at Shahzad's nomination.

"He is a young man who does not even have his own cycle and was given a ticket to compete with powerful PML-N, JUI-F and PPP candidates," an insider said.  He added the party's  provincial leadership failed to show interest in the contest and political gatherings arranged for Shahzad Khan on May 9.

PTI leader and Chief Minister's Special Assistant Mushtaq Ghani said he was unaware of the committee, but did admit it was imminent.

With political parties all claiming victory for their respective candidates, ECP gave unofficial results and declared Arbab Mohammad Waseem as the winning candidate.

Who stood where

As per ECP's unofficial results, Waseem secured 11,781 votes, followed by Malik Tamash with 10,789 votes. Pakistan Tehreek-e-Insaf candidate Shahzad Khan stood third with 9,347 votes.

The final results of the contest started coming in at around 2am on Friday. Meanwhile, the DRO said consolidated results would be announced on Saturday (today). PTI candidate Shahzad was a district councillor, but submitted his resignation so he could contest for the PA's seat. It was a similar case for JUI-F's candidate Fazlullah, who was a town councillor. However, he bowed out of the contest in favour of PTI's hopeful.

Letter against Imran

The PK-8 returning officer sent a letter to the K-P election commissioner on Friday against Imran for violating the election code of conduct by addressing a political gathering on May 9 in the constituency and campaigning for his party candidate.

The returning officer served a notice to Imran on May 11, asking him to appear at his office/court. However, when Imran failed to turn up, a letter against him was written to the provincial election commissioner. The letter, a copy of which is available with The Express Tribune, requested  a code of conduct violation case against the politician turned cricketer.

Published in The Express Tribune, May 14th, 2016.
COMMENTS
Comments are moderated and generally will be posted if they are on-topic and not abusive.
For more information, please see our Comments FAQ