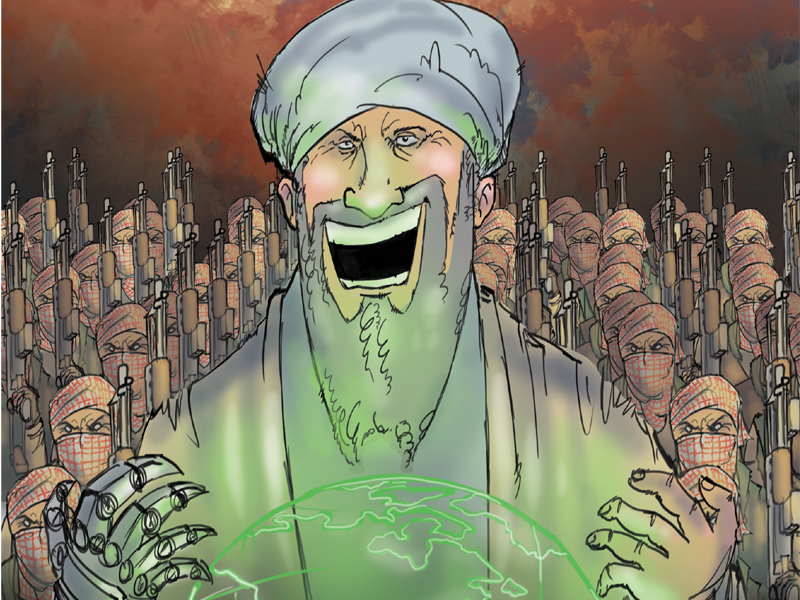 ---
TEHRAN:
A new documentary revealed that Osama bin Laden is living in an apartment in Iran.
The documentary features Alan Parrot, one of the world's foremost falconers, who claims that bin Laden has been taking part in the sport relatively freely in Tehran.
The al Qaeda leader is healthy, surrounded by his wife and a few of his children and has only four bodyguards in Tehran, where he is living under the protection of Iran's Revolutionary Guard, according to the documentary Feathered Cocaine, FOXNews.com reported.
Parrot, who was once the chief falconer for the Shah of Iran, used his contacts in Iran to talk about bin Laden's life there.
Parrot told FOXNews.com that the warlord, who supplies the falcon camps bin Laden visits on hunting forays, agreed to talk only because one of Parrot's men had saved his life.
To prove his case, Parrot says he managed to get telemetry settings for bin Laden's falcons and could locate the leader to a one-square-mile area using those unique signals. He provided the data to the US government but says he was never contacted about it.
One of Parrot's contact, said to be a warlord from the country's north, claims to have met bin Laden on hunting trips six times since 2003.
The last confirmed meeting between bin Laden and the warlord was in 2008.