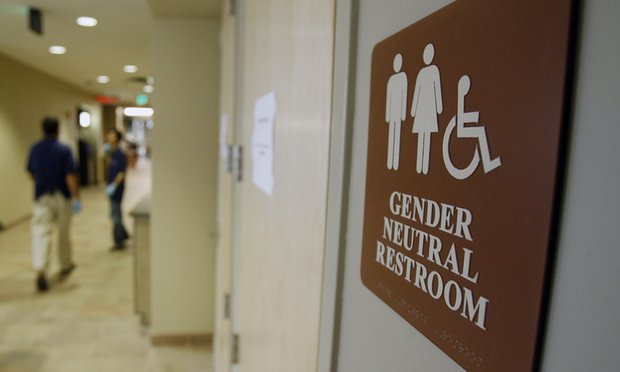 ---
WASHINGTON DC: North Carolina's governor and the US federal government on Monday upped the ante in a battle over the rights of transgender Americans, filing dueling lawsuits over a state law restricting their use of public restrooms.

The showdown comes amid a wider debate on equal rights in the United States, where a flurry of initiatives have targeted the lesbian, gay, bisexual, transgender (LGBT) communities since a historic Supreme Court decision last year legalized same-sex marriage nationwide.

The North Carolina law passed on March 23 -- requiring transgender people to use public restrooms corresponding to the gender listed on their birth certificate -- has triggered a national outcry.

Military plane crashes off US East Coast

US Attorney General Loretta Lynch, who calls North Carolina her home state, denounced the law as "state-sponsored discrimination" and compared it to racial segregation laws and bans on same-sex marriage.

"This action is about a great deal more than bathrooms," she told reporters.

"This is about the dignity and the respect that we accord our fellow citizens and the laws that we as a people and as a country have enacted to protect them."

A string high-profile entertainers and big companies have joined activists in denouncing the North Carolina measure, pulling the plug on events and investments in the state.

But supporters say the controversial law is intended to protect women from sexual predators.

The state's governor Pat McCrory on Monday filed a suit against the US Justice Department in defense of the law, and asked the federal courts to decide.

In turn, the Justice Department filed a civil rights countersuit, charging that the law is discriminatory.

The government's complaint cites as defendants the state and its governor, the North Carolina Department of Public Safety and the University of North Carolina and its board.

Lynch warned that "we retain the option" to curtail federal funding for the state over the issue, with billions of dollars in government aid potentially at stake, including key education funding.

Speaking directly to the transgender community, Lynch said "history is on your side."

"No matter how isolated, no matter how afraid, and no matter how alone you may feel today, know this -- that the Department of Justice and indeed the entire Obama administration want you to know that we see you, we stand with you, and we will do everything we can to protect you going forward," she said.

Obama invites Pakistani tech entrepreneur to address global summit

"It's about the founding ideals that have led to this country haltingly but inexorably in the direction of fairness, inclusion and equality for all Americans."

North Carolina's governor has defended the law as a necessary response to an ordinance in the state's largest city of Charlotte that expanded legal protections for people's sexual orientation and gender identity.

"This caused major privacy concerns about males entering female facilities or females entering male facilities," he told reporters, saying he expected other states and private entities to join the suit.

The latest legal action coincides with a deadline the Justice Department gave North Carolina's governor last week to "remedy" the measure, warning him that the law violated federal anti-discrimination statutes.

McCrory said President Barack Obama's administration was "bypassing Congress by attempting to rewrite the law and set restroom policies for public and private employers across the country, not just North Carolina."

"This is now a national issue that applies to every state and it needs to be resolved at the federal level," he said.

The governor also stressed that North Carolina allows private companies to set their own policies concerning the use of bathrooms, locker rooms and showers.

The state's own attorney general, a Democrat locked in a tight battle against McCrory to win his post in November, said the law has already cost thousands of jobs and tens of millions of dollars in economic activity.

"It's time for the governor to stop the partisan gamesmanship and undo this law now," Roy Cooper said in a statement.

Conservatives hailed the state's move.

It is Obama's job to convince Congress on F-16s sale: Fatemi

Lashing out at the Justice Department's "bullying," Family Research Council President Tony Perkins said that Obama was trying to "fundamentally transform America."

"If the White House can dictate the bathroom policies of America, what could possibly be beyond their reach?" he asked.

Bruce Springsteen, Pearl Jam, Bryan Adams, Ringo Starr, Demi Lovato and Cyndi Lauper are just some of the musicians and bands who have cancelled concerts in the southeastern state.

PayPal scrapped plans to build facilities in North Carolina that would have provided work for around 400 people, while Deutsche Bank halted plans to create 250 jobs.

The National Basketball Association has warned that it may pull its All-Star game next year out of Charlotte if the law is not changed.

In response to the protest movement, McCrory last month had softened the law, but stopped short of ending its most controversial provision on limits to public bathroom access.

Unsatisfied with the minor changes, activists pressed on.
COMMENTS
Comments are moderated and generally will be posted if they are on-topic and not abusive.
For more information, please see our Comments FAQ