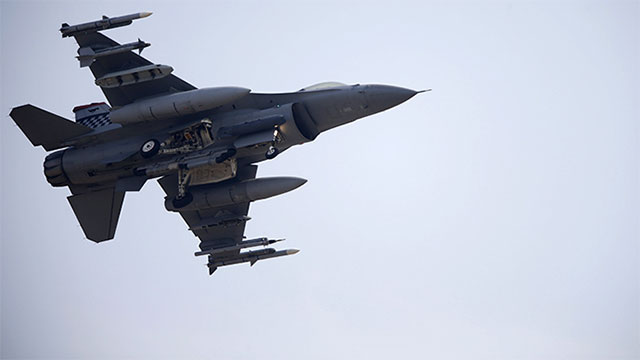 ---
A day after Islamabad's bid to procure F-16s hit new snags, Pakistan's top foreign policy wizard said convincing the United States Congress to subsidise the deal is the job of President Barack Obama's administration.

Special Assistant to the Prime Minister on Foreign Affairs Tariq Fatemi told the BBC on Saturday that despite US lawmakers' reservations, Washington's offer for military assistance to purchase the eight state-of-the-art fighter jets is still on the table.

'US halts financial aid to Pakistan aimed at procurement of F-16s'

The US government was forced on Wednesday to halt the financial aid Pakistan needs to purchase the aircraft after lawmakers at a meeting of a subcommittee of the Congress foreign affairs panel objected to using American taxpayers' money to fund the sale.

Previously, Islamabad was supposed to pay only $270 million for the jets, valued at over $700 million. The Obama administration covered the remaining $430 million through the US foreign military financing budget.

Speaking to the BBC, Fatemi said negotiations with the Obama administration over the F-16 deal 'were not over yet'. He added that Pakistani officials and diplomats were trying to meet US government  officials and lawmakers to apprise them of Islamabad's views on the sale.

"Pakistan has asked for eight F-16s which can play a crucial role in our fight against terrorism. We have already spent around $2 billion on operations against terrorists from our limited resources. The US is fully aware of this fact," Fatemi said.

US administration supports F-16s for Pakistan, says official

He stressed that Pakistan's operation against militants was in the interest of the US, Afghanistan and other countries in the region.

Fatemi said he is certain the US would provide the assistance Pakistan needs to purchase the jets in light of the country's services in the war on terror. While he was optimistic that the Obama administration would bring Congress round to subsidising the F-16 sale, the premier's aide told BBC that in case it couldn't, Pakistan had other ways to purchase the jets as well.

Published in The Express Tribune, May 1st, 2016.