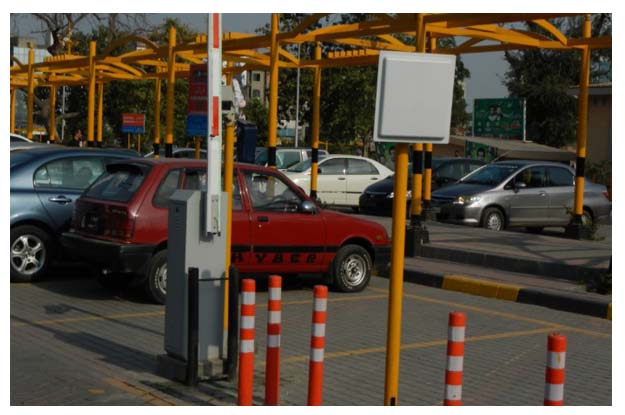 ---
LAHORE: The Lahore Parking Company (LPC) has proposed the construction of new parking plazas and spaces across the provincial capital's chief commercial hubs, The Express Tribune learnt on Saturday.

The company has forwarded a summary to the chief minister for the allocation of Rs5 billion in this regard, LPC CEO Taseer Ahmad said. He said the company had proposed the construction of multi-storey and underground parking plazas subject to availability of space. Ahmad said the LPC had proposed the construction of a basement parking space near Neela Gumbad to address traffic woes at Anarkali Bazaar.

Another parking plaza, he said, had been proposed in front of district courts. Similarly, a multi-storey parking plaza had been proposed on The Mall near Hall Road to serve the increasing number of vehicles and ease traffic congestion. A basement parking had been proposed in the vicinity of Sheranwala Gate. It would help reduce traffic congestion in the area, he said.

Ahmad said the company had also proposed the construction of a multi-storey parking plaza on Jail Road to create parking space near various public and private hospitals. He said service lanes along Jail Road had been reduced following its remodelling. This, Ahmad said, had made it difficult to park vehicles there. He said the construction of a new parking plaza would remedy the problem.

Additionally, two parking plazas have been proposed for Fowara Chowk in Shah Alam Market and Awan-i-Iqbal too, Ahmad revealed. He emphasised that the construction of these parking plazas and underground parking spaces would help reduce parking problems and encroachments across the city's commercial hubs.

Responding to a question, the LPC CEO said, the construction of these plazas and parking spaces would be completed over the next two years. The company has asked the government to earmark requisite funds in the provincial budgets, he said. Ahmad said a summary had been forwarded to the chief minister through the District Coordination Officer (DCO) office in this regard.

He said the company had completed initial planning and some design work for the construction of the new parking plazas. The LPC would commence construction work on the new parking spaces once funds were made available, Ahmad said.

Published in The Express Tribune, May 1st, 2016.
COMMENTS
Comments are moderated and generally will be posted if they are on-topic and not abusive.
For more information, please see our Comments FAQ