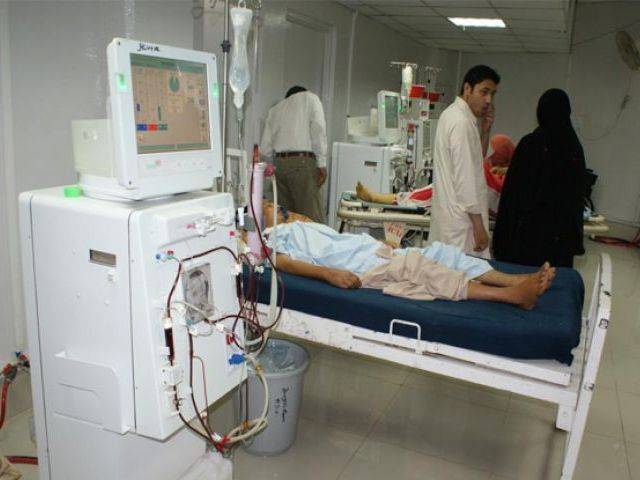 ---
PESHAWAR: Khyber Medical University (KMU) being the only such public varsity in the province shoulders a heavy responsibility of living up to the expectations of the government, public, policymakers, managers and patients. Dr Meher Taj Roghani said this during her address at the inaugural ceremony of the 7th annual health research conference organised by ORIC-KMU in Hayatabad on Saturday. ORIC is the Office of Research Innovation and Commercialisation.

"The solutions found through localised research will empower us to overcome the obstacles in the health care delivery system," she said. Secretary health Abid Majeed, KMU VC Professor Dr Muhammad Hafizullah, Director Academics Professor Dr Muhammad Ilyas Saeedi, Institute of Basic Medical Sciences (IBMS) Director Professor Dr Jawad Ahmad and ORIC Director Dr Ziaul Haq, educationists, researchers, principals of medical and dental colleges, faculty members and students were also present at the ceremony.

Roghani said, "I am very glad to know that in a very short period, KMU has grown tremendously and now it has eight constituent and 35 affiliated colleges and institutes which impart quality education to thousands of students in medicine, public health, nursing, paramedics, physiotherapy and basic medical sciences."

She pointed out the secret behind the success of developed nations was hard work, dedication and research-based education. "If we are ambitious about becoming a developed nation, we should adopt a research culture at all levels" added Roghani.

While praising KMU's research efforts, she said all these initiatives would be beneficial for the overall wellbeing and health of the general public. She hoped the recommendations of the conference would be shared with the health department. Roghani said she endorsed and supported the theme of the conference: From Therapeutics to Prevention; The Way Forward.

Patient burden

Earlier, while speaking at the inaugural session, Majeed commented he believed in practical measures. Actionable steps have to be taken to minimise the patient burden on large hospitals by strengthening the secondary and primary health care delivery system.

He explained after introducing the health insurance scheme for four districts of the province, the scheme has now been expanded at a cost of Rs.3.1 billion to ten other districts of Khyber-Pakhtunkhwa.

This will help cover almost 50% population of the province. Majeed said a health care commission will also function on "war footing" to curb the menace of quackery and to implement the standards formulated by health department.

Later, a focus group was held on the sub-theme of 'Triple burden (Non- communicable diseases, communicable diseases and injuries) and triple response'. This session was chaired jointly by the VC KMU and Majeed. Representatives of WHO, UNICEF, UNDP and international and local NGOs also attended the discussion.

Published in The Express Tribune, May 1st, 2016.