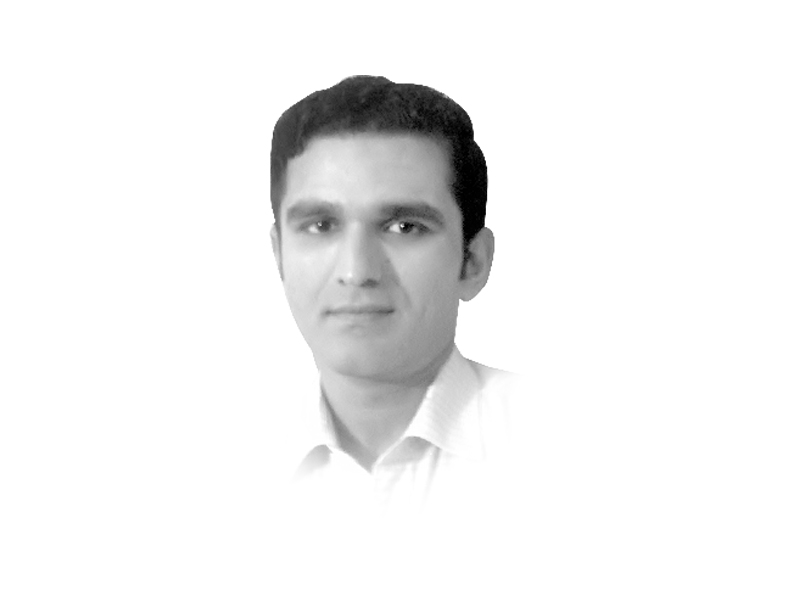 ---
A few weeks ago, I arranged a conference at my university called Afkar-e-Taza. The title was taken from a couplet by Sir Muhammad Iqbal in his poem called Takhliq (creation), which read in translation: "New worlds derive their pomp from thoughts quite fresh and new/From stones and bricks a world was neither built nor grew". The Allama had hit the nail on its head since we cannot progress unless we allow for freedom of expression and thought and permit newer ideas to germinate and take root. Our poet laureate had advocated this stance decades ago, but we are still to heed his advice.

Keeping the exhortation of the Allama in mind, the conference invited speakers from across the world to engage with scholars from Pakistan to foster freethinking, academic debate and learning. Foreign scholars from Oxford, London, Warwick, Yale, Chicago, Columbia, Berkeley, Harvard, Minnesota, Jawaharlal Nehru University, Aligarh, Panjab University Chandigarh, Australian National University, Colombo, and several other places participated, together with Pakistani scholars from Quaid-e-Azam University, Peshawar University, Punjab University, GC University, LUMS, IBA Karachi, and a number of other places. Several policymakers, journalists and commentators also participated in the three-day event, which despite the most unfortunate bomb attack a few days before the event, still went on and attracted upward of 2,000 people. However, the conference also illustrated some serious issues with how Pakistanis deal with such events, and that addressing them is essential if we are to actually move forward, develop and progress.

First, it was very impressive that despite the Easter day bomb attack in Lahore —barely five days before the conference — none of the confirmed foreign speakers pulled out. In fact, almost all of them sent me messages of support and reaffirmed their commitment to come to Pakistan and help us in the revival of the intellectual tradition in the country. Since a number of foreign speakers had never been to Pakistan, and several had not been to the country for over a decade, this was a great boost and vote of confidence in our country and the conference. However, while there was no problem from the foreign speakers, some local speakers simply did not turn up, and to make things worse, did not even care to inform the organisers. Several times we were in a situation where the foreign speaker was left forlorn since the Pakistani speaker did not care to turn up or even inform anyone. This attitude showed not only the local speakers in a bad light, but also Pakistani academia. These foreign scholars risked a lot and still came to Pakistan to speak at the conference, but their Pakistani counterparts could not care less, and simply did not turn up despite a commitment. What does this say about our academics, journalists and other 'scholars'? If we can't take such things seriously, then how can we expect our students or the public at large to take the academia seriously? If we ourselves are nonchalant about engaging with newer ideas, then how are we going to change or improve anything in Pakistan?

Secondly, the attendance pattern at the conference clearly showed how students, our 'youth', respond to such initiatives. The conference featured scholars from all over the world and Pakistan, and so there was a very good attendance from faculty from all Lahore-based universities — there were even professors of computer science, engineering and the arts present. A number of NGO workers and other civil society members were also present. However, what was missing were the students — the nearly 100,000 students who study at the nearly three dozen degree-awarding institutions in Lahore. There is often a discussion that our students do not get the exposure which their counterparts at foreign universities get, that they do not get the opportunity to interact with world class scholars, and that they do not get the chance to debate and discuss ideas. But then give them all of the the above and they simply do not care. Since a number of professors did mention the conference in their classes and it was advertised on social media, a very large number of students were aware of it, but most of them simply ignored it. Since it was not made 'cool' for them, and the chances of taking selfies and be seen was not there, they did not care. Those of us who arrange talks at our universities also know the feeling when they have to oftentimes force students to attend a talk by a visiting scholar, as students generally do not give a damn about who is taking pains to come to visit them and talk about new ideas. Who cares about academic discourse and ideas when there is food to be had or 'hangouts' to be done!

The conference made this much clear to me: the deep rut is at our end, and no matter how much foreign injection we can muster, unless we change our way of thinking, engaging and interacting, we are destined to remain in a dark age and an anti-intellectual nation.

Published in The Express Tribune, May 1st, 2016.

Like Opinion & Editorial on Facebook, follow @ETOpEd on Twitter to receive all updates on all our daily pieces.
COMMENTS (12)
Comments are moderated and generally will be posted if they are on-topic and not abusive.
For more information, please see our Comments FAQ