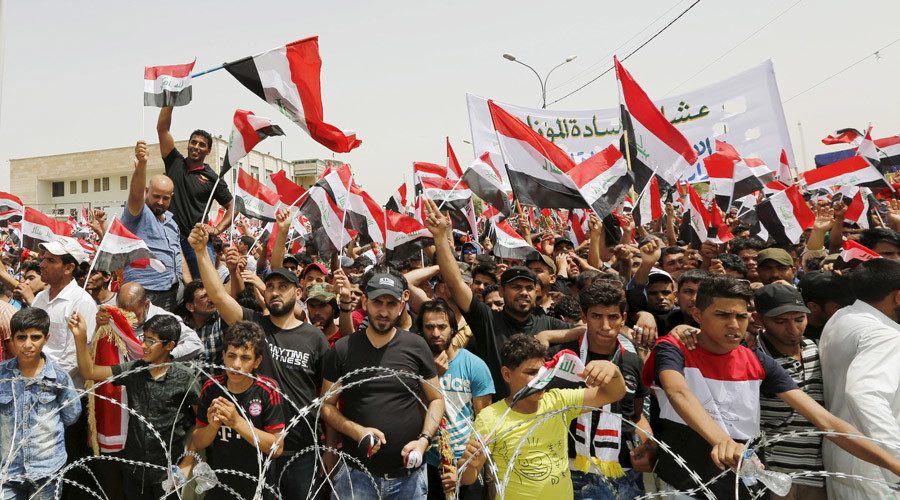 ---
BAGHDAD: Hundreds of supporters of Shia Muslim cleric Moqtada al-Sadr on Saturday stormed Baghdad's Green Zone and some entered the parliament building after lawmakers failed to convene for a vote on overhauling the government, two Reuters witnesses said.

The protesters, who had gathered outside the heavily fortified district housing government buildings and foreign embassies, crossed a bridge over the Tigris River chanting, "The cowards ran away!" in apparent reference to lawmakers leaving parliament, one of the witnesses said.

Thousands of Iraqis answer Sadr's call to protest

A guard at a checkpoint said the protesters had not been searched before entering. TV footage showed them waving Iraqi flags and chanting "Peaceful, peaceful!".

Some were standing on top of concrete blast walls that form the outer barrier to the Green Zone.
COMMENTS
Comments are moderated and generally will be posted if they are on-topic and not abusive.
For more information, please see our Comments FAQ