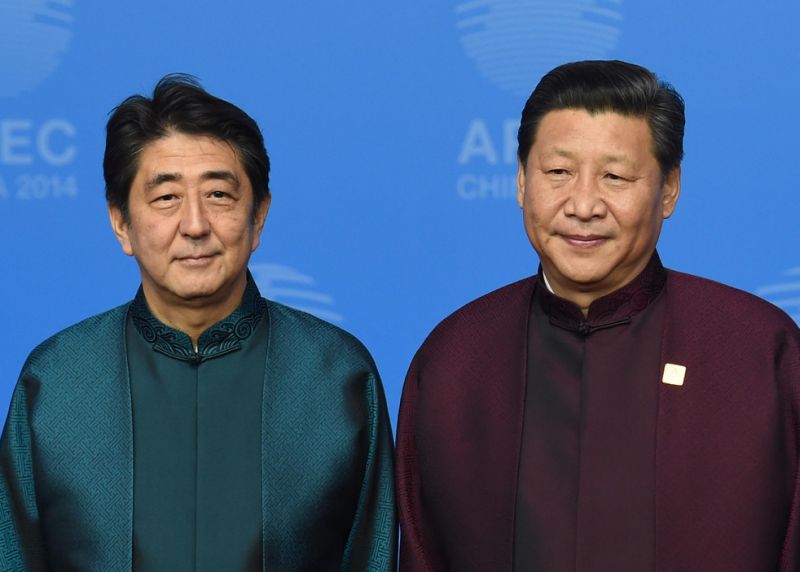 ---
BEIJING: Beijing wants to establish a relationship with Japan based on "cooperation, not confrontation", China's foreign minister told his Japanese counterpart Saturday.

Various territorial and historical disputes have soured bilateral relations in the past, but they have thawed more recently.

Fumio Kishida was on a three-day visit to China -- the first by a Japanese foreign minister in four and a half years.

"We certainly wish to develop healthy, stable and friendly relations with Japan," said China's foreign minister Wang Yi at a meeting with Kishida.

But he added: "This relationship must be built on the basis of an honest view of history, respect for promises, and cooperation, not on confrontation."

Japan warship visits Philippines as China sea row festers

Beijing and Tokyo are embroiled in a fierce dispute over the sovereignty of uninhabited territories in the East China Sea - islands administered by Japan as the Senkaku, but claimed by China under the name Diaoyu.

Relations between the two countries deteriorated in 2012 when Tokyo "nationalised" some of the islands.

Since then, the two largest Asian economies have taken steps to mend fences, with meetings between Chinese President Xi Jinping and Japanese Prime Minister Shinzo Abe.

But abuses committed by the Japanese military in China before and during World War II still fuel tension, with Beijing regularly accusing Tokyo of downplaying its role in the atrocities.

Japan says China's maritime expansion making the world "greatly worried"

"We really want to regain relations in which we can visit each other frequently," Kishida said during the meeting, which was broadcast on Japanese television.

"The two countries need each other at a time when uncertainties are growing in the international economy," he was quoted as saying by the Japanese news agency Jiji.

"In China there is a saying - judge a person not by his words but his actions," said Wang.

During his visit, Kishida will discuss Sino-Japanese territorial disputes and North Korea's nuclear and ballistic missile program, according to Nippon Television Network.

Chemical blast rocks eastern Chinese city

Talks will also focus on the establishment of a "hotline" for direct communication between the two capitals in case of increased tensions over the East China Sea dispute, according to Jiji.
COMMENTS
Comments are moderated and generally will be posted if they are on-topic and not abusive.
For more information, please see our Comments FAQ