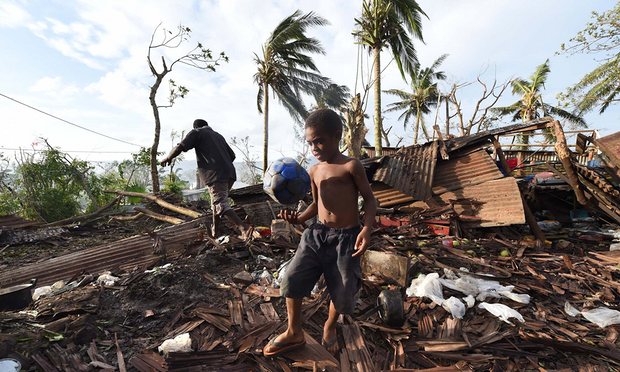 ---
SYDNEY: A 6.0-magnitude earthquake hit off the South Pacific island of Vanuatu Saturday, the United States Geological Survey (USGS) said.

No tsunami warning was issued and there were no immediate reports of damage.

Earthquake reconstruction: Scouts stop 450 families from entering Afghanistan

The quake struck at a depth of 4.8 kilometres (3 miles), some 85 kilometres (52.8 miles) south of the port city Luganville -- known locally as Santo -- USGS said.

Vanuatu is part of the "Ring of Fire", a zone of tectonic activity around the Pacific that is subject to frequent earthquakes and volcanic eruptions.

This month has seen a series of tremors reported, including a powerful 7.0-magnitude quake on Friday which hit 209 kilometres from the capital Port Vila.

Under open skies: Quake-hit families protest for third consecutive day

That powerful earthquake briefly prompted a tsunami warning that was cancelled after locals reported no significant damage.

A 6.9-magnitude tremor also hit the country at the beginning of April but no tsunami alerts were issued and there were also no reports of damage.
COMMENTS
Comments are moderated and generally will be posted if they are on-topic and not abusive.
For more information, please see our Comments FAQ