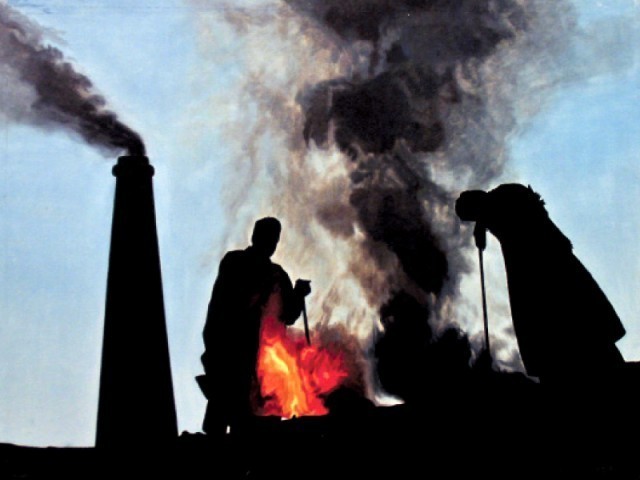 ---
FAISALABAD: Leaders of the Labour Qaumi Movement (LQM) on Friday announced a demonstration on May 13 to express solidarity with brick kiln workers.

Addressing a press conference, LQM chairman Mian Abdul Qayyum said workers would assemble at Dhobi Ghat on May 13 and march to the Commissioner's Office.

"The kiln workers will stage a sit-in at the Commissioner's Office until their demands are heard," he said.

Qayyum said hundreds of kiln workers were not being paid the minimum wage announced by the government. "Kiln owners are exploiting workers and authorities are not doing enough about it."

Qayyum said labour laws should be enforced at kilns in letter and spirit.

"When kiln workers ask for fair payment, they got kicked out of employment," he said.

"There is no job security at kilns. Workers are treated like slaves," he said.

"A survey of 324 brick kilns by Pattan Taraqiyati Tanzeem found out that most workers have no appointment letters. We demand proper documentation of kiln workers so that steps can be taken to help them."

He said the survey showed that 96 per cent kiln workers were not aware of labour laws.

"As many as 23 kiln workers said that women workers are not paid the same wages as men. This is despite the fact that women put in the same effort as men," he said.

The LQM leader said leaders of some organisations working for rights of kiln workers had been implicated in false cases.

"Trade union leaders are not criminals," he said. "Unions are formed by workers to protect their rights."

"We have repeatedly reported the sorry state of affairs to the district administration as well as the Labour Department.

No one is ready to pay attention to this issue," Qayyum said.

LQM general secretary Aslam Meraj, Faisalabad Bhatta Mazdoor Tehreek district president Nazeeran Bibi and Toba Tek Singh Bhatta Mazdoor Tehreek President Baba Arshad were also present.

Published in The Express Tribune, April 30th, 2016.