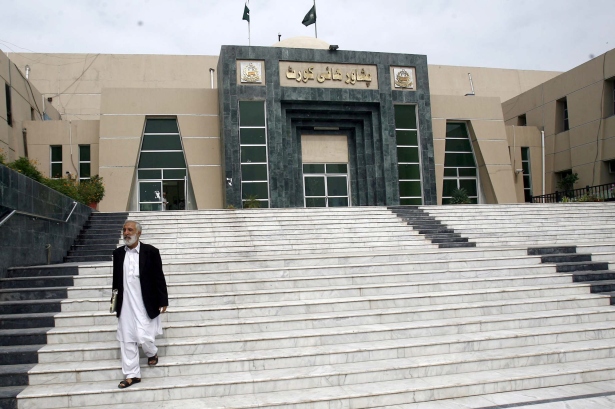 ---
PESHAWAR: A division bench of the Peshawar High Court issued notices to Khyber-Pakhtunkhwa chief secretary, FATA Secretariat additional secretary and Ministry of States and Frontier Regions (Safron) secretary. The officials failed to regularise services of six employees of the FATA Secretariat as per the court's directions.

The bench, comprising Justice Irshad Qaiser and Justice Syed Asfar Shah, heard a writ petition on Friday. The petition was filed by Hanifur Rahman and six employees of the secretariat through their counsel Munsif Saeed.

The counsel said the petitioners were appointed on a contractual basis. They had filed a writ for the regularisation of their services after their contract period was completed.

The court had ruled in petitioners' favour and directed the relevant authorities to ensure their appointment under the proper services structures. However, Saeed said they had not been regularised. He said the failure to regularise their services was tantamount to contempt of court.

After hearing his arguments, the bench, issued notices to the respondents and sought their replies regarding the petition.

Meanwhile, the same bench while hearing another petition issued notice to Election Commission of Pakistan (ECP) for declaring an underage councillor successful in local government (LG) elections.

The bench heard a writ petition filed by Muhammad Khayam through his counsel Muhammad Ashfaq. It was informed that the petitioner was a candidate for a village councillor seat in Maneri Bala, Swabi.

He stated the documents of his opponent, Nabeen Hamdan, were not accepted because he was below 21 years of age. However, an appellate court had accepted his nomination papers and restored his candidacy.

Ashfaq argued the petitioner was declared successful after elections even though he was 19 years and 25 days old on the day of the election. The age limit for contesting the polls was 21 years.

After hearing the arguments, the bench issued notices to ECP and Hamdan and sought their replies regarding the petition.

Published in The Express Tribune, April 30th, 2016.
COMMENTS
Comments are moderated and generally will be posted if they are on-topic and not abusive.
For more information, please see our Comments FAQ