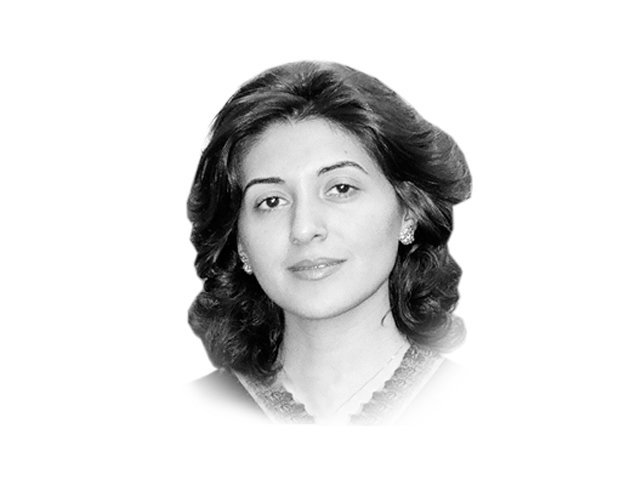 ---
They say, in politics, image is everything. So when Prime Minister Nawaz Sharif's children were named in the recent Panama leaks, certainly the ruling party and the First Family's image was tainted. Instead of coming clean on the properties owned by his family through offshore arrangements, Mian Sahib focused on convincing the nation of his family's wealth, implying therefore, that he has a right to live in a manner well beyond the imagination of the middle class Pakistani. Add to that the familiar refrain of having been wronged by Bhutto's nationalisation and Musharraf expunging the Sharifs into exile.

So which political party worth its salt hasn't been wronged by political opponents or the military? Isn't that the cost of governing Pakistan? Isn't the PML-N the same party that, back in the 1990s, was tasked with taking on the corruption of the PPP? Didn't its leadership mock the PPP leadership for playing the victim?

As far as victimhood goes, sorry PML-N, but the PPP still has a lot more to show for it. Exile cannot compete with murder. But the PPP is soft on the PML-N. A lot softer than the PML-N would ever be on the PPP. Is that because Zardari's too conciliatory, resigning himself and the party to take whatever piece of the pie it can easily get? Or does he prefer a let sleeping dogs lie policy for surely if Panama leaks are taken seriously, then accountability won't stop with the PML-N? Or, a bit of both?

Enter Imran Khan. The self-appointed leader of the opposition. Sorry, Khurshid Shah, you snooze, you lose. Panama leaks are truly a godsend for the PTI, or in Imran-speak, a veritable "suo motu by Allah himself". Imran Khan's place in Pakistan's political firmament is inextricably linked with a call to eradicate corruption. He's always talked about the loot and the plunder of the political class. There is a problem though. Can Imran, hand on heart, honestly say that some of those who surround him and are in key leadership positions in his party are really any different from the rest of the political class? Didn't Imran Khan's PTI compromise on corruption the day it started accepting constituency politicians and rewarding them with key party offices based on electability as opposed to ideology?

It doesn't matter, the PTI supporters insist, as long as Imran is at the top, he will ensure transparency and accountability. Really? Will he? He's already defended a senior PTI office-holder reported to own eight flats in central London through offshore companies instead of asking him to reconcile his taxes and his assets.

It has been said that two kinds of politicians won't eradicate corruption. The rich one, who has too much to lose if real accountability starts. And the freeloader, who mooches off of his rich friends and thus can't take them on. If he's enjoying the expensive yacht off the Mediterranean for a holiday, or borrowing an airplane, or expecting the Bentley to pick him up at Heathrow, is he really in a position to ask his generous chum, 'By the way, when are you paying back the crores you had written off from the bank?'

Then what? Are we destined to endure a prime minister who, after much pressure, proposes a judicial commission with terms of reference so overbroad he may as well be telling us, catch me if you can?

In the past, corrupt politicians were unseated by the military. But that led to more corruption. We only need to go back as far as 1999, when Musharraf told us that the likes of the corrupt Bhuttos and Sharifs would never rule Pakistan again and instead we were entering an era of transparency and accountability. However, three years later, the general developed a taste for the throne, and some of those who had been nabbed became a part of the king's party, the PML-Q. Fast-forward to 2007 and the general was talking about a National Reconciliation Ordinance. Corruption? Mitti pao, as a senior Q-leaguer would say. As the PML-Q unravelled, unabashedly, the PML-N and the PPP took into their ranks those who had lost their bearings and gone the general's way.

This time it's different. A coup isn't on the cards. Or, so it seems. Instead, we have General Raheel Sharif's timely announcement regarding the sacking of a number of military men on corruption changes, indicating that the military has won this round in the eyes of many. Nobody in their right mind would think the military is corruption-free. But it's a start. It's being said this corruption isn't new and that the military simply timed the announcement to embarrass the prime minister. So what? If that's what it takes for an otherwise oblivious leader to act, then so be it. At least an example has been set by General Raheel Sharif. Started with rectifying his own institution instead of pointing the finger at others. It's also been noted that these corrupt military men should be behind bars and not just out of a job. Fair enough, but when things are as bad as they have become in Pakistan, I'd be happy if that's all the political parties did too. If they just kicked out and attempted to make pariahs out of those who have benefited from ill-begotten wealth, that would be a good enough start for me.

But there's none of that going on. Senior politicians from the ruling party are unwisely out to defend the prime minister's children, instead of asking him to be accountable to them. Nobody is willing to question the moral authority of their leaderships, whether it's the PPP, the PML-N or the PTI. Political parties are cults centred around authoritarian personalities who are not questioned but worshipped in order to get ahead. Unless this changes, there will be no accountability in Pakistan.

Published in The Express Tribune, April 30th, 2016.

Like Opinion & Editorial on Facebook, follow @ETOpEd on Twitter to receive all updates on all our daily pieces.
COMMENTS (7)
Comments are moderated and generally will be posted if they are on-topic and not abusive.
For more information, please see our Comments FAQ