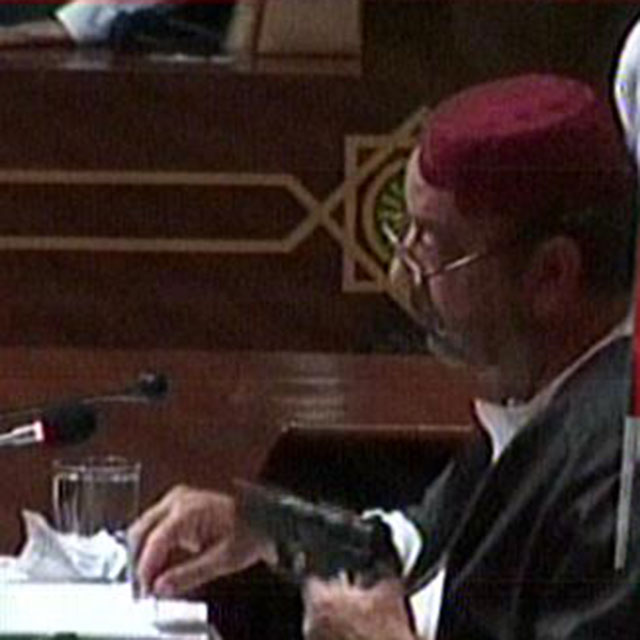 ---
KARACHI: A private TV channel's team was apprehended on Friday after a team-member slipped into the Sindh Assembly building with a pistol in an apparent bid to expose the poor security measures at the building.

During the provincial assembly session on Friday, a private TV channel host approached Sindh Chief Minister and informed him that a person was carrying a weapon inside the assembly building, sources told The Express Tribune.

However, the host then approached a man, sitting in the gallery, and asked him to pull out the gun which he did, prompting the arrest of the whole team, sources added. The gun was handed over to Speaker Agha Siraj Durrani.

Ruckus in Sindh Assembly over amendments in LG Bill 2016

Sindh Home Minister Sohail Anwar Sial ordered the security team of the assembly to arrest all those involved. "We will probe into the matter and submit inquiry before this House," he said.

Meanwhile, members of the opposition protested against the poor security arrangements outside the provincial assembly building, calling it negligence on part of the government.

"The Sindh government is spending millions for the security of the house but an armed man is not only able to sneak into the house but stay there with ease," Muttahida Qaumi Movement (MQM) MPA and Leader of the Opposition in the Sindh Assembly Khawaja Izharul Hasan said.

Earlier this month, an unclaimed bag had created panic during an ongoing assembly session, leaving lawmakers to wonder whether there was a bomb in the bag. However, it was later surfaced that the bag belonged to provincial minister Sharmila Farooqi, who had left it unattended for a while.