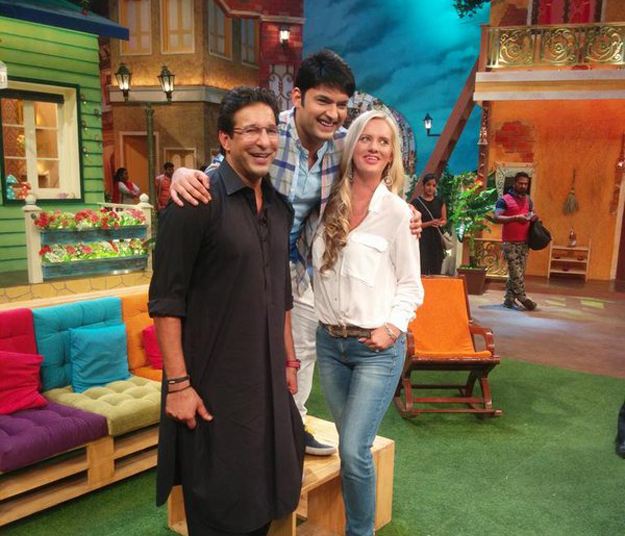 ---
Pakistan cricket legend Wasim Akram showed a completely new romantic avatar on Indian small screen via The Kapil Sharma Show!.

The cricket legend made his first public appearance with his wife Shaniera on the popular show.




Wasim Akram to appear on 'The Kapil Sharma Show'

"When Kapil asked him about his love story, Akram confessed that it was love at first sight for him. He also admitted that he had never actually proposed to anyone in his life, but with Shaniera he knew he had to do it immediately," said a source.




The source added, "Then Wasim went down on his knees with flowers and a ring. He was ecstatic when she accepted his proposal. Shaniera responded by saying she will accept his proposal no matter how many times he proposes."

SRK, Kapil leave us in fits in 'The Kapil Sharma Show' promo

Wasim later took to Twitter to thank the host for having him on his show.

Thank you @KapilSharmaK9 for having us on your show. We had a blast @iamShaniera #TheKapilSharmaShow #stilllaughing pic.twitter.com/MlTbYulUkD

— Wasim Akram (@wasimakramlive) April 27, 2016


The episode will be beamed this weekend.