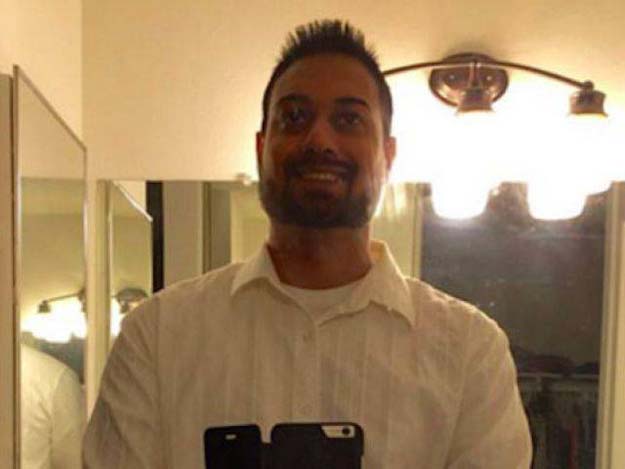 ---
LOS ANGELES: Three people linked to the couple responsible for December's mass shooting in San Bernardino, California were arrested on Thursday on conspiracy, marriage fraud and other charges unrelated to the massacre, US prosecutors said.

The trio included Syed Raheel Farook, whose brother Syed Rizwan Farook and sister-in-law, Pakistan-born Tashfeen Malik, killed 14 people in a rampage authorities have said was inspired by militants.

Brother of suspected California shooter is decorated US Navy veteran

All three pleaded not guilty and will be released on bond, Los Angeles US Attorney's Office spokesperson Thom Mrozek said.

Lawyers for the three did not immediately return calls seeking comment. Officials said the charges stemmed from an immigration-related investigation that came out of their probe into the massacre.

US Navy veteran Syed Raheel Farook, 31, his wife, Tatiana Farook, 31, and her sister Mariya Chernykh, 26, were arrested after being charged with conspiracy to make a false statement to immigration officials while under oath, the attorney's office said.

The investigation found that in 2014 Enrique Marquez, who had been a friend of Syed Rizwan Farook, allegedly agreed in return for payment to marry Chernykh, a Russian citizen, so she could apply for permanent US residency status, charging documents stated.

Chernykh also was charged with fraud and two counts of making material false statements to federal agents.

FBI raids home of San Bernardino shooter's brother: reports

Syed Raheel Farook and Tatiana Farook, who like her sister is originally from Russia, staged photos of Marquez and Chernykh to make them look like a married couple and created a joint bank account for the two, according to the charging documents. The Farooks were arrested at their home in Corona while Chernykh was arrested in Ontario.

"Today's arrests open a new phase in the process of bringing to justice all individuals who allegedly committed crimes that were uncovered during our exhaustive investigation," US Attorney Eileen Decker said in a statement.

Marquez was charged on December 18 with conspiring with Syed Rizwan Farook in 2011 and 2012 to support a militant attack in Southern California that was never carried out. He has pleaded not guilty.

Syed Rizwan Farook and his wife died in a shootout with police hours after the Dec 2 San Bernardino attack.

The alleged sham marriage first surfaced in December, when Marquez also was charged with defrauding immigration authorities.

California shooting suspect was devout Muslim: father

Syed Raheel Farook and Tatiana Farook, who are both US citizens, if convicted of conspiracy each face a maximum sentence of five years in prison. Chernykh faces up to 25 years, prosecutors said. Their trial is set to start on June 21.

Under US law, Chernykh could also be deported to Russia if convicted.
COMMENTS (1)
Comments are moderated and generally will be posted if they are on-topic and not abusive.
For more information, please see our Comments FAQ