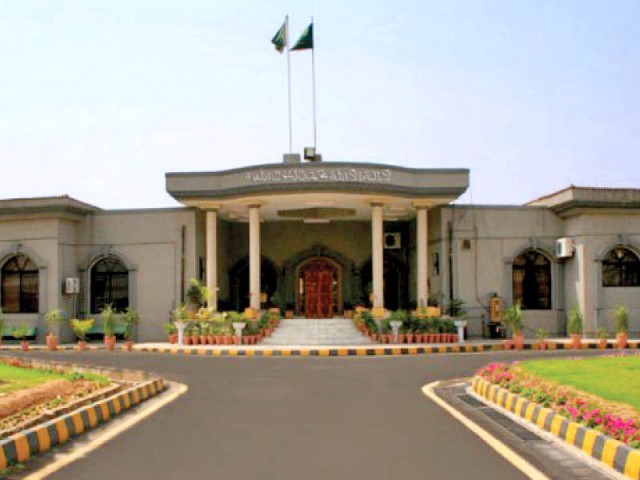 ---
ISLAMABAD:



The Islamabad High Court issued on Thursday notices to the Islamabad's advocate general (AG) and the additional attorney general (AAG) in connection with the deaths in a drone attack




Justice Shaukat Aziz Siddiqui issued notices to the AG and the AAG for May 5 with directions to assist the court as the police transferred the case to the Federally Administered Tribal Areas (Fata) Secretariat.

In April 2015, the IHC had directed the Secretariat Police to register a case against the former station chief of the US Central Intelligence Agency (CIA) Jonathan Banks for his alleged role in a surgical strike that killed the family members of an anti-drone activist.

Abdul Karim Khan, a native of Mirali, North Waziristan, had requested the court to register an FIR after his son Zahinullah, brother Asif Iqbal, and other civilians were killed in a drone attack on December 31, 2009.

The police had registered murder case against Banks but later transferred the case to the Fata Secretariat on the grounds that the crime did not take place in their jurisdiction.

On a previous hearing, while going through the records of the correspondence, the police had with the Fata Secretariat in the case, Justice Siddiqui had noted that the police transferred the case without investigating it.

Khan, through his counsel, Mirza Shahzad Akbar, has been arguing that the complex transnational operations of drone strikes cannot be properly investigated in the remote tribal areas.

Akbar had earlier maintained that the police record submitted to the court consisted of post-dated orders, which had been drafted after the writ was filed.

He had informed the court that the case was transferred in April 2015 while the police paperwork was mostly dated of June 2015.


He said that investigation into the case should be conducted where it had been registered.


Published in The Express Tribune, April 29th,  2016.

 
COMMENTS
Comments are moderated and generally will be posted if they are on-topic and not abusive.
For more information, please see our Comments FAQ