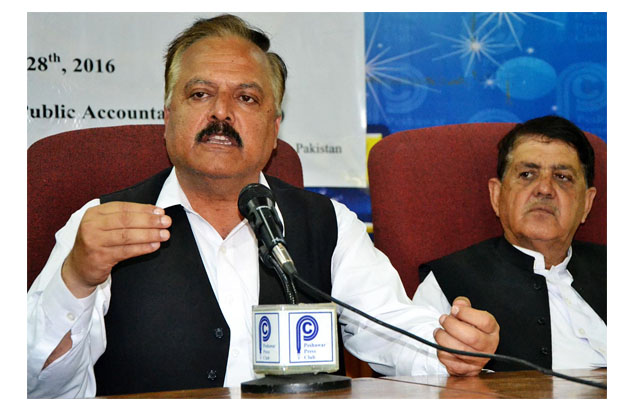 ---
PESHAWAR: Centre for Governance and Public Accountability and other organisations reiterated demands to merge the Federally Administered Tribal Areas with Khyber-Pakhtunkhwa and to declare the law governing Fata an impediment to peace.

While addressing a news conference at Peshawar Press Club on Thursday, Raheem Shah Afridi, president of FATA Lawyers Forum, said the tribal areas should take on the status of the Provincially Administered Tribal Areas.

Incomplete representation

He said the committee constituted by the federal government lacked representation from Fata. "There are [also] no women in that committee, a committee which has to rewrite the destiny of the almost 10 million people."




Raheem said if the people of Fata were demanding the inclusion of all agencies and frontier regions, "then why are the federal government and establishment creating hurdles?" He added, "Our elders, women and students—all segments of Fata—have given consent to become a part of K-P, by holding rallies and press conferences."

The FATA Lawyers Forum president went on to say if the government was reluctant to pay attention to what the people of Fata want, it should not pretend to raise its voice for Pakistan as it is promoting the partition of Fata from Pakistan.

A CGPA member from Khyber Agency, Taj Mehal, said, "Fata is being used as a way to get dollars from the international community." Mehal added, "If they solve the problems of Fata, they would lose [international funding]."




Nausheen Fatima, a representative of Takra Qabaili Khwenday from Orakzai, said the absence of women from the FATA Reforms Committee reflects the seriousness of the federal government about bringing change in the region.

Published in The Express Tribune, April 29th,  2016.
COMMENTS
Comments are moderated and generally will be posted if they are on-topic and not abusive.
For more information, please see our Comments FAQ