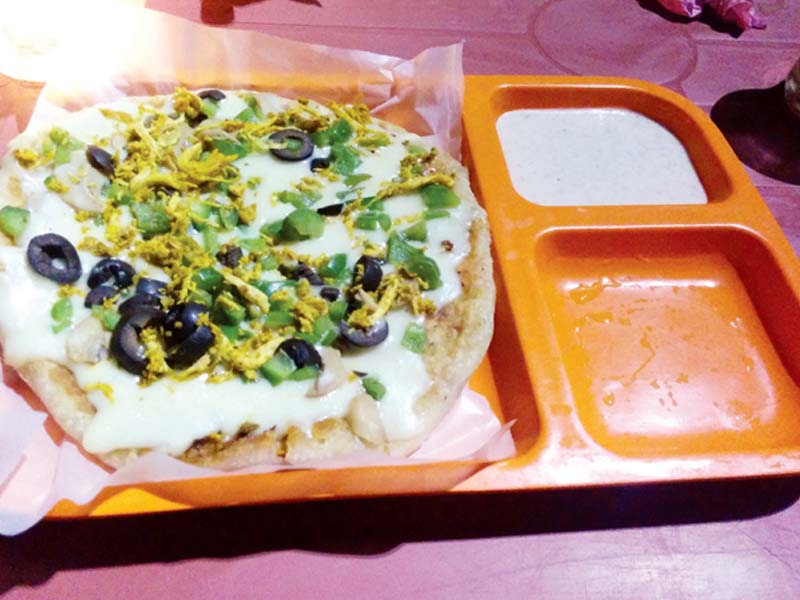 ---
KARACHI:



When sipping from a cup of ultimate freshly brewed tea, you see things through rose-coloured glasses. The soothing warm liquid can culminate any bad day or make it easier to ingest a doughy Chicken Cheese Paratha. That's the effect Chotu Chaiwala's Elaichi Chai has on you; its thin, light texture, delicate infusion of cardamom and hint of sweetness leaves you with a warm, fuzzy feeling that momentarily drowns out any distress or disappointment.




Laid-back and confident, Chotu Chaiwala at Seaview and Khayaban-e-Bukhari understands that tea and paratha over breakfast can taste just as delicious after dark. On the back of this sound reasoning with a taste to match, the Karachi-based dhaba has cemented its place in the restaurant business.

Get your caffeine fix, munch your way through




Most city-centric roadside joints today emulate a conventional dhaba by picking out bits they can repackage with modern flair, but Chotu Chaiwala's main appeal is its no-frills design and focused menu, making the experience slightly more authentic. In the midst of a residential neighbourhood, the eatery's Seaview branch is located in an empty lot furnished with a large screen and brightly-coloured plastic chairs placed in fours around foldable tables. The place can accommodate a large crowd so the waiting time is almost negligible.

As soon as you settle in for a soul-greasing snack in the welcoming radiance of a tealight, a waiter hands over a single-page, plastic coated menu listing a variety of familiar milk-based teas and kahwahs with an assortment of complimentary parathas. With a limited menu one expects all items to be available, but regretfully they were short of Zafrani Chai and the Hunter Beef Tawa Pizza, this might also extend to pistachios and almonds in the Kashmiri tea and chicken in the stuffed paratha. While their Elaichi Chai was right on the money, their overly priced palm-size parathas served on butter-paper lined colourful plastic trays with raita lacked the signature flakiness we have come to associate with the golden discs. Even the Chotu Special Tawa Pizza, comprising cheese, black olives, chopped capsicum and finely shredded chicken, lacked crispiness in the paratha base and the promised 'special' ingredient.

The food at Chotu Chaiwala is not great partially because the dhaba's main aim is to entertain. The eatery capitalises on a potent combination of 'chai, sutta and yaari' to draw an animated crowd and caters a comfortable environment for them to unwind, work or mingle. The chai and parathas are a bonus to stimulate conversation, provided the waiter gets the order right. I ended up with an extra cup of tea and another customer's paratha, despite repeating the order several times. But if you can look past that and the litter in the lot, there is little that can sour your experience at this cheerful place.




Verdict: Chotu Chaiwala is a decent place to chat over chai in a casual environment, but only if you can withstand the pervasive cigarette odour. It is also ideal for a long games night with friends when you need a strong cup of tea to keep you content, even when you're losing.


Published in The Express Tribune, April 29th, 2016.
Like 
Life & Style on Facebook, 
follow
@ETLifeandStyle
on Twitter for the latest in fashion, gossip and entertainment.