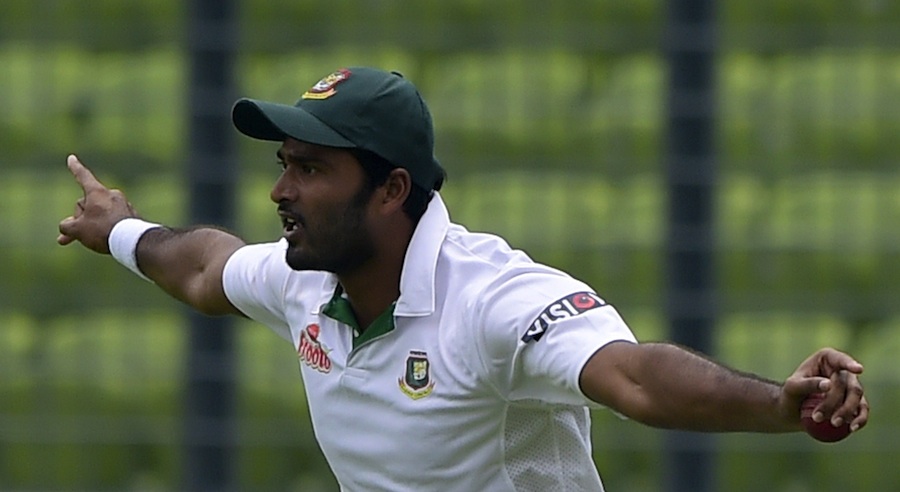 ---
DHAKA, BANGLADESH: A Bangladeshi Test cricketer banned from the game after he was charged with torturing an 11-year-old girl he employed as a maid apologised Thursday and appealed to be allowed to return to the game.

Shahadat Hossain, who has denied abusing the girl in the past, apologised for what he called his "misdeed" and said he had made a mistake.

"I regret the unwarranted incident I was involved in and apologise to the whole nation," he said in a statement in Bengali.

Umar Akmal might face strict action after Faisalabad incident

"For the sake of cricket and my livelihood, I want to return to cricket.

"I appeal to the nation, the BCB (Bangladesh Cricket Board), to allow me to return to cricket and correct my mistake. I apologise for my misdeed," he said.

The 29-year-old pace bowler played 38 Tests and 51 one-day internationals before he was suspended from all forms of the game.

Bangladeshi police charged him and his wife, Nritto Shahadat, with assault and torture in December after the young girl was found crying on a roadside, her eyes bruised and swollen.

The couple went into hiding after police raided their house in September when the girl alleged they had beaten and tortured her.

Television footage showed her looking frail and thin and police said one of her hands had been burnt with a hot cooking implement.

Theatre scandal: 'Umar Akmal most likely to be cleared'

He spent two months in custody after he handed himself in to police on October 5 and has since been released on bail, as has his wife.

A judge has ordered that the couple face trial, and if convicted they face up to 14 years in jail.

But a source said the couple and the girl's family may come to a financial settlement that would see her withdraw the allegations.

Shahadat told AFP in an interview in December that the allegations were false and had ruined his career.