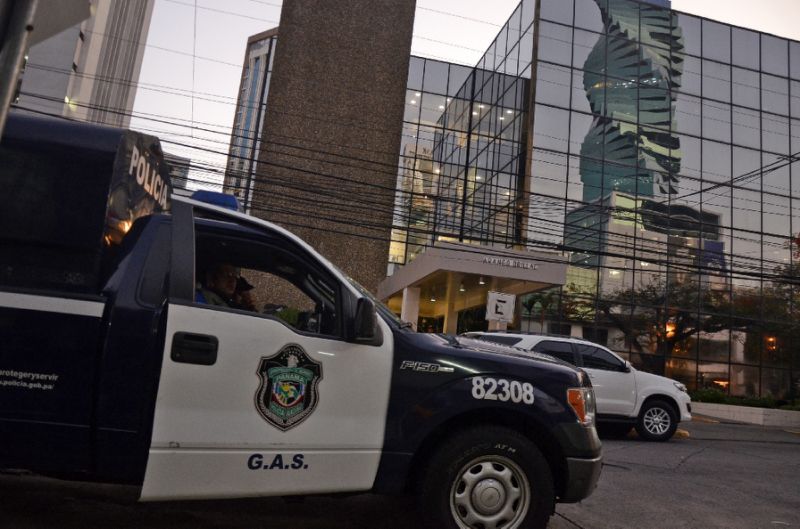 ---
PANAMA CITY: Panama and the United States on Wednesday signed an agreement on sharing of back account information in a step Panama's finance minister hailed as proof of his country's cooperation in fighting tax evasion.

The bilateral agreement comes weeks after the Panama Papers, a series of reports around the world revealing how one Panamanian law firm set up offshore entities to help the world's wealthy stash their assets.

PM Nawaz forms judicial commission to probe Panama Papers

Following the revelations, Panama has come under intense international pressure to open its financial sector to greater transparency or risk being put back on an global "tax haven" blacklist.

While the government has long said it is committed to that goal and has made some reforms in that direction, it has so far not signed up to an international standard on automatic sharing of tax information set by the Organisation for Economic Cooperation and Development.

Panama Papers: Huge tax leak exposes Putin aides, world leaders, stars

Wednesday's signing formalised an arrangement on exchanging bank account details already observed between the two countries. The US and Panama also already have a separate agreement in force on sharing tax information.

"Panama continues to advance in the area of financial and fiscal transparency," Panamanian Finance Minister Dulcidio De La Guardia said in a statement after signing the accord with US ambassador John Feeley.

All Pakistanis named in Panama Papers face probe

He emphasized that it showed Panama was cooperating in "the fight against tax evasion, money laundering and terrorist financing."

The deal with Panama will allow the United States to monitor accounts in Panama used by US citizens and close tax evasion opportunities.
COMMENTS
Comments are moderated and generally will be posted if they are on-topic and not abusive.
For more information, please see our Comments FAQ