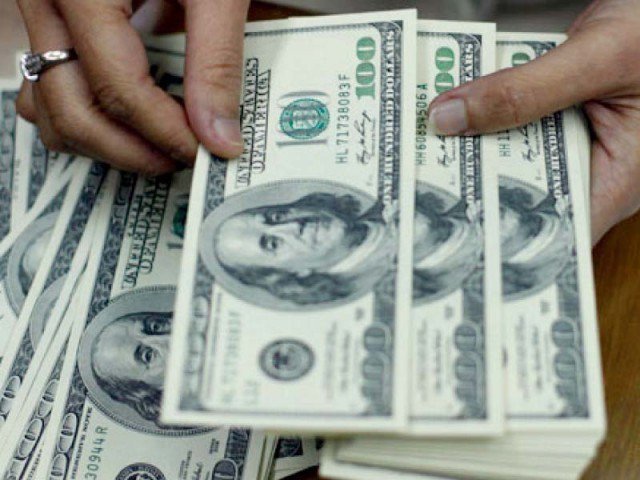 ---
ISLAMABAD: A law enacted in 1992 excluded all money transferred from abroad or brought into Pakistan via foreign currency accounts from scrutiny, a senior officer of the State Bank of Pakistan told members of a Senate panel on Wednesday.

Briefing the Senate's Standing Committee on Finance on Wednesday, SBP Director Irfan Ali said the Economic Reforms Protection Act of 1992 provides blanket immunity to funds transferred via foreign currency accounts to and from Pakistan. According to him, money can even be transferred without the permission of the central bank.

Foreign currency flows: Pakistan needs steps to fill forex gap before June

Analysts said the proposed judicial commission, likely to be set up to investigate offshore funds and companies owned by Pakistanis, might never be able to unearth the truth.

An independent lawyer, Mehmood Mandviwalla, also seconded the central bank's point of view. He said the act superseded all laws of the land. Interestingly, PML-N introduced this law during its first tenure.

In his presentation to the standing committee, Mandviwalla said that the Economic Reforms Protection Act would impede the Judicial Commission's work. He said the 1992 law also allowed complete secrecy to holders of foreign currency accounts. He said that the law barred authorities from asking anyone about money transferred via foreign currency accounts till 1999. In 1999, Mandviwalla said, the law was amended, providing room for asking some questions, but this had not yet been tested in courts.

Discussions also showed that the central bank was implementing self-contradictory foreign exchange regulation regime.

The director said that the central bank exercised "appropriate controls over transfer of funds". He said if a person or company "is transferring up to $5 million funds abroad, the permission of the central bank is required". But if the transferred amount exceeded $5 million, the approval of the Economic Coordination Committee of the Cabinet is required, said Irfan Ali.

Ali said that under the Economic Reforms Act, anyone with a foreign currency account could transfer money abroad via normal banking channels without the central bank's approval.

Forex company sealed for holding foreign currency worth Rs75m in Peshawar

When asked whether account holders could be quizzed if all taxes had been paid on the money deposited in foreign currency accounts, the acting SBP Governor, Saeed Ahmad, said that these accounts fell under the central bank regulations.

However, the acting governor said that the central bank did not generally intervene and left the market to follow these regulations.

Mandviwalla opined that even question about tax evasion could not be asked under the 1992 Act.

He said that bilateral and mutual legal assistance treaties allowed exchange of information about account holders and Pakistan had signed such treaties with only five countries and none with any known tax havens.

He said that even United Nations' Conventions against Corruption and Swiss Law on return of illicit assets could not prove helpful in case of Pakistan.

Mandviwalla said that the only treaty that could have been of some use was Organization for Economic Cooperation and Development (OECD), but Pakistan was not a signatory. He said the OECD treaty killed all bank secrecy laws.

Pakistan's journey from $6b to over $15b

Mandviwalla explained that setting up offshore companies was not illegal, as half of the global trade passed through offshore companies. The only illegality about offshore companies was tax evasion and laundered money.

Published in The Express Tribune, April 28th,  2016.
COMMENTS (8)
Comments are moderated and generally will be posted if they are on-topic and not abusive.
For more information, please see our Comments FAQ