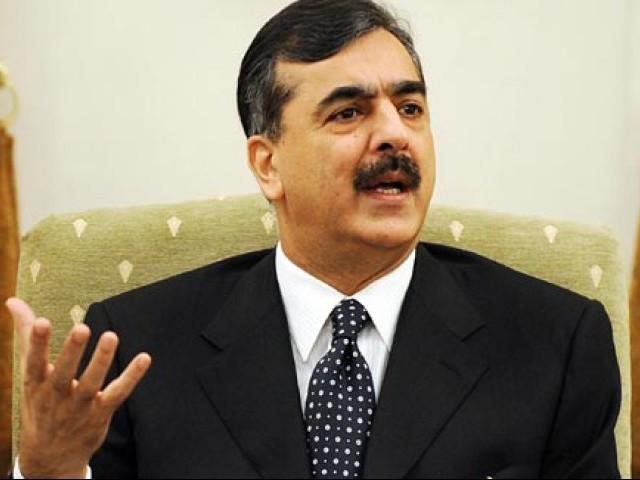 ---
MULTAN: Leaders of the Pakistan Muslim League-Nawaz could sidle up to the military establishment and former generals all they wanted, "but they will never be able to stop the people from launching a campaign against corruption", former prime minister Yousaf Raza Gillani said on Wednesday.

He said the Pakistan Peoples Party would support the Pakistan Tehreek-i-Insaf's campaign against corruption in Sindh. "We welcome it and will support it," he said.

The PML-N should understand that this was not propaganda against them, he said. "A probe into corruption charges isn't something the government should fear…it should welcome it."

If the country's leaders were not corrupt, they had nothing to fear from charting terms of reference in the Panama Papers case, Gillani said. "The furore around setting terms of reference makes it look as if the government is less scared of terrorists than it is of what a probe would unearth."

Gilani said that the government had gotten his name placed on the Exit Control List. "They let Musharraf leave the country even though he is wanted in a wide array of cases including murder and violation of Article 6 of the Constitution."

If opposition parties united on the one-point agenda of corruption, the government would be forced to agree to the terms of reference without delay, he said.

"Do not think of PTI's drive against corruption as a campaign against the PPP…it is doing the right thing and we support it wholeheartedly."

He said that Prime Minister Nawaz Sharif should have taken representatives of political parties in the Parliament into confidence on the Panama leaks issue. "What was the point of addressing the nation twice?"

He said things would have been different had it been PPP in power. The prime minister would have had to leave had it been the PPP in power, he said.

"A thorough investigation into the Panama leaks would, by no means, uproot corruption. It would, however, end the oppressive rule of some dynasties in the country." He said it was time that power was given to political representatives who truly reflected the will of the poor in Pakistan. "That is only the PPP…and yet we have been deprived of our true mandate."

When asked for a comment on corruption charges against him, Gillani said: "I would face them without fear and on merit…we, the PPP, believe in empowering people at the grassroots." He said this was the vision of PPP's leaders. "

The former prime minister said that the PPP had been revived under the dynamic leadership of Bilawal Bhutto Zardari.  During the by-election in Jalalpur Pirwala, the PPP had obtained more votes than the PTI, he mentioned.

Published in The Express Tribune, April 28th,  2016.