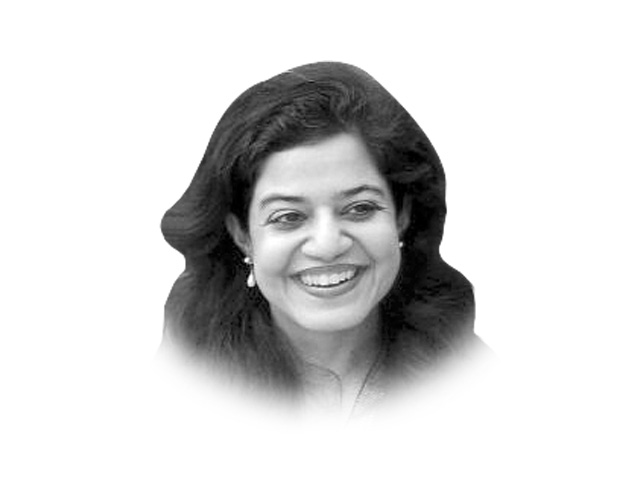 ---
It has been just about a month since at least 75 people were killed and more than 300 injured in a suicide blast in Gulshan-e-Iqbal Park, Lahore. Interestingly, however, after a couple of days of intense outrage, shock and horror, prayers for national strength and solidarity and calls for immediate apprehension of and retribution for the culprits, the print and social media appears to have gone completely silent on the issue.

Some may find this perfectly understandable: they may say that mourning is pointless and that it is time to 'move on' and to 'get back to normal'. Or perhaps, they might say that new scandals that have cropped up in Pakistan since the Lahore blast demand one's attention. Or they might even be of the view that the matter is now in the hands of law-enforcement agencies and that any further discussion is futile.

In my view, however, these statements, as well as any others that may be offered up in their stead, are nothing more than attempts to forget the terrible tragedy without fully realising its utility. I can imagine an immediate and strong reaction: after all, what possible utility can a tragedy have? My only response to this is, that the utility of a tragedy is perhaps its only truth, provided we have the courage to realise it.

To understand what I mean, let's explore the manner in which we respond to tragedy. Imagine one in which we may be personally involved. Our immediate reaction is one of shock. We fall into a stunned silence, lash out in outrage against the perpetrators or immerse ourselves in practicalities. However, regardless of the form of our reaction, the fact remains that in the first moments after experiencing a tragedy, we are rendered incapable of coherent thought, let alone action.

Perhaps because the pain we experience at this stage is so acute, we either feel paralysed and unable to move on from it or we try to escape. In the first case, we see ourselves as victims of a cruel fate, recount our tragedy to everyone and anyone and use it as the excuse to stop growing, whilst in the second we cope by resorting to drugs or other intoxicants, burying ourselves in work or in pursuit of mindless pleasure.

Some of us, however, have the wisdom to know that we cannot remain in this stage indefinitely. We also know that to move past it we must first embrace our pain. This means that we not only open up to it fully but also — and which is more difficult — we acknowledge our own role in creating it. The amazing thing is that the idea initially daunting idea of accepting pain, brings with it the very peace, which had eluded us when we were either wallowing or trying to escape.

And it is then that we are ready to enter into the third and final stage of grieving. I refer to it as 'transcendence'. It is the stage at which we look beyond our narrow, personal, individual sense of loss to notice that others around us have also suffered. In doing so, we are able to utilise our misfortune to connect with others and to empathise with them. In time we are able to offer them our understanding and, most importantly, our compassion.

From here it is not difficult to realise that we, in Pakistan, are stuck at the first stage of grieving. We feel the pain of an event such as the Lahore blast or the attack on APS Peshawar very acutely. We change our Facebook profile pictures to black, we tweet against the ineptitude of the powers that be and we demand swift retribution. Worse of all, however, we increasingly identify ourselves as victims of an arbitrary fate.

Our challenge, therefore, is not to swiftly move away from tragedy, but to stay with it and to accept that the apathy we have shown towards the misfortunes of our fellow countrymen when we have considered them to be different from us, has contributed towards creating the fractured society we now find ourselves living in. Our even greater test is to convert that realisation into compassion for anyone who may be suffering regardless of community, religion or class. For when we accept pain it becomes our strength and when we want for others what we desire for ourselves, we change our destiny.

Published in The Express Tribune, April 28th,  2016.

Like Opinion & Editorial on Facebook, follow @ETOpEd on Twitter to receive all updates on all our daily pieces.