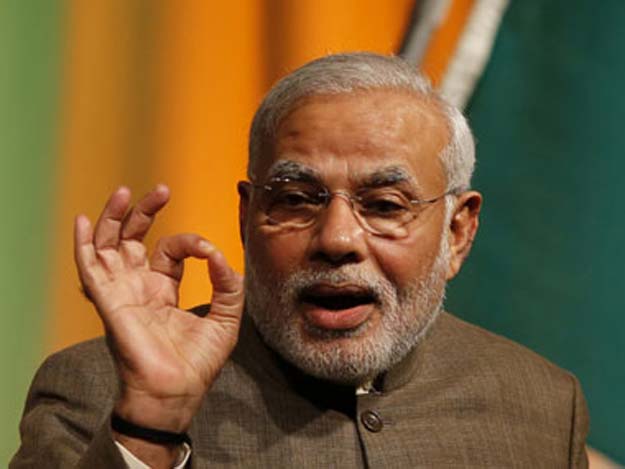 ---
Indian cinema-goers are already being subjected to two films educating them about the ill-effects of smoking and tobacco consumption, before the main feature commences. Forget smoking and tobacco, these hideous films are fatal enough for our health and well-being, and invite sniggers every time they emerge on the big screen. As if these weren't torturous enough, we are now being made victims to the Centre's alleged proposal to show a film on Prime Minister Narendra Modi and his government's achievements in cinemas nationwide.

India's Modi hosts British royals for musical lunch

Nothing can be a bigger tragedy for the doomed audience that visits the cinema to relax and unwind after a hard day's work. The last thing they need is education. The farce of this tax-funded propaganda to sing paeans to the leader before every film show has gone a bit too far. I am not anti-Modi. In fact, I am politically neutral. I have no allegiance to any political party. If anything, I respect Modi for his exemplary communication and PR skills. He's a thriving example of how to use the media to build a larger-than-life image of oneself. But the truth is that after a constant bombardment of Modi full-page ads, Modi tweets, Modi selfies, Modi speeches, Modi app, and even Modi as a comic book character (Bal Narendra), the last thing needed is another PM-stalking outlet. Cinema is for escapism. Friends and families who pay dearly for fun popcorn fare do not deserve this megalomania. Also, the Centre mustn't forget that we are a democracy, not a monarchy. This abhorrent force-feeding of an elected leader's accomplishments is counterproductive. If anything, it is a turn-off and a butt for jokes and ridicule.

It is amusing that the Centre, which chooses to employ the potent cinema exhibition medium to communicate its supposed achievements has done nothing to help the Indian film industry in its annual budgets. Considering cinema is the biggest source of entertainment in the country, the government has been anything but cinema-friendly. There have been no financial benefits or relaxations extended to the industry. From a creative standpoint, we are throttled by inconsistent and regressive censor practices. The entertainment sector has been treated like a stepchild. Narcissism of the ilk is no good. About time the government let its actions (rather than films) do the talking. 

Tailpieces

1) Pakistan may have banned Phantom but that did not deter director Kabir Khan from attending a marketing conference in Karachi. Respect to the man. The hot topic of discussion was the obviously contrasting agendas of his recent films Phantom and Bajrangi Bhaijaan. He smartly wriggled out of that one as smartly as he made a brisk exit after his day-long journey to Pakistan. "It's a short trip but I am really happy to be here. I hope to return," he said. Precisely my sentiments after my first trip to Karachi three years back.

Shoe-wielding protesters surround Bollywood director Kabir Khan at Karachi airport

2) Imagine a country with no cinemas and where coffee shops surreptitiously put on movies for customers, who are otherwise voracious consumers of the internet for obvious reasons. In a landmark move, cinemas are set to reopen in Saudi Arabia because it was felt that they do not contradict religion. I'm curious to see how brutally the country censors movies for theatrical exhibition. Full-length films might just turn into short films!

3) At 73, Harrison Ford is returning as Indiana Jones in the fifth installment of the film series. If the plot is about the crumbling ruins that Indy is still hunting for, he needs only to look in the mirror.

Cinemas to soon reopen in Saudi Arabia

4) While Asians the world over are discussing Priyanka Chopra in Baywatch, there is news of Aunty Pam (Anderson) making a comeback at 48. Hopefully, not in her red swimsuit.

Published in The Express Tribune, April 28th,  2016.

Like Opinion & Editorial on Facebook, follow @ETOpEd on Twitter to receive all updates on all our daily pieces.
COMMENTS (4)
Comments are moderated and generally will be posted if they are on-topic and not abusive.
For more information, please see our Comments FAQ