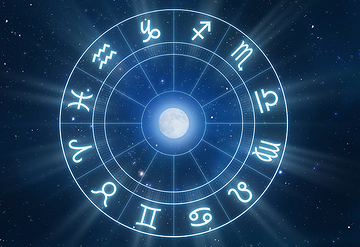 ---
Aries | March 20 – April 18


Opportunity is in the air, although you've so many questions about the idea or offer in your mind that you're wondering if you should bother with it. The answer is "yes, absolutely". At minimum, it will be interesting. But once you learn more, you'll realise why this is worth the effort.

Taurus | April 19 – May 19




Although every sign is influenced by Mercury's retrograde cycle, the fact it's positioned in Taurus indicates some of the errors it triggers could be of a personal nature. Worrying as that sounds, it's just as likely that many of those revelations could bring solutions for issues you've been wrestling with for ages.

Gemini | May 20 – June 19




Few things annoy you more than those who get stuck in an arrangement or idea and are unable to discuss alternatives. Yet in one particular matter you're behaving that way.  As out of character as it is, when somebody suggests you explore something new, you dismiss it without even a thought.

Cancer | June 20 – July 21




Every Cancerian has been wounded by the thoughtless statements of others. This has happened often enough you're very careful how you approach potentially contentious issues. Still, consider who you're dealing with. The individual in question may have a hide so thick that, to make your point, you'll need to be super blunt.

Leo | July 22 – August 21




While, obviously, life would be easier if you could make one plan and stick to it, that's unlikely. This is in part due to the influence of the retrograde Mercury. But, also, you're urged to keep arrangements loose until after early May's New Moon and the intriguing ideas it triggers.

Virgo | August 22 – September 21




Nobody would argue that certain longstanding arrangements need to be rethought, if not substantially altered. But you've no idea where to begin. Instead of shouldering the burden of figuring things out for yourself, work closely with other interested individuals. Together you'll find you're able to devise a plan.

Libra | September 22 – October 21




It's easy to blame the retrograde Mercury for everything that goes wrong. But certain issues are really more about having to face up to difficult facts. True, this won't be easy. Do so, and you'll so boost your spirits and confidence so much that things will fall into place, some almost as if by magic.

Scorpio | October 22 – November 20




The time has come to speak from the heart. As a Scorpio, your feelings run deep. However, that doesn't mean you're happy to discuss them, still less in depth. But if you don't, others could misunderstand your intentions. Uncomfortable as being this forthcoming may be, it's in your best interests.

Sagittarius | November 21 – December 20




From your perspective, as a Sagittarius, even the closest of relationships have their ups and downs. Consequently, it's unlikely the clashes you're experiencing are worrying you. Yet they seem to be upsetting others. Discuss this now. Once you're actually talking things through, you'll put most of their concerns to rest.

Capricorn | December 21 – January 19




Being forced to alter familiar elements of your life is annoying and, in certain situations, seems unfair. Yet once you begin, you'll realise that many of these are familiar. You've ignored making potentially rewarding changes in the past and, had you not been cornered into doing so, could have missed out again.

Aquarius | January 20 – February 18




Often misunderstandings with others are no more than that. Now, however, with the retrograde Mercury accenting these tensions in general, and family and domestic matters in particular, discussions are revealing longstanding, but unrecognised, issues. Tackle these, but slowly and in depth, and you'll be able to put them to rest for good.

Pisces | February 19 – March 19




As you're well aware, you're a bit of a perfectionist. During periods of ongoing and often unsettling change, such as this, it's easy to misread disruptive events as worrying. While some may merit analysis, even those that trigger short term chaos could lead to miraculous developments in the long run.

Published in The Express Tribune, April 28th, 2016.
COMMENTS
Comments are moderated and generally will be posted if they are on-topic and not abusive.
For more information, please see our Comments FAQ