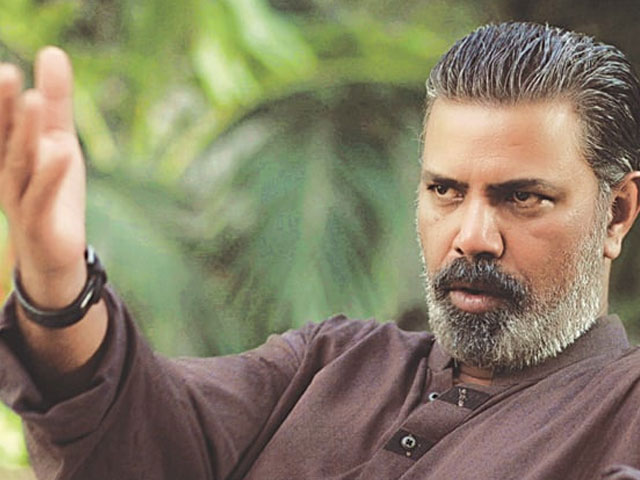 ---
LAHORE/ KARACHI: Three weeks after the Ashir Azeem directorial Maalik premiered at theatres across Pakistan, the federal information ministry has slapped a ban on the film.

According to a notification issued on Wednesday, the Ministry of Information, Broadcasting, and National Heritage declared the film 'uncertified' according to Section 9 of the Motion Pictures Ordinance, 1979.

"The information ministry reserves the right to ban any film at any time. Maalik has been banned because it shows a former chief minister as a man of corruption and opulence," a ministry official, requesting anonymity, told The Express Tribune.

Talking to The Express Tribune, Azeem said he was informed about the ban by his distributor. "Even I don't know why the film has been banned," he said.


Maalik banned again. This time by the Federal Govt. #BanMaalik pic.twitter.com/OYRabL6yBK

— Asher Azeem (@ashirazeemgill) April 27, 2016


The curious case of the 'Maalik' ban

Maalik distributor Mirza Saad Baig said this is the first time a film has been directly banned by the government.

"Previously movies were banned by censor boards only. This is a very tricky situation. It is up to the producers to decide what to do next," he said.

When asked about the reason behind the government's decision, he added, "We have not been given any details as of yet."

A Central Board of Film Certification official said the ban partially owes to a plethora of public complaints regarding the portrayal of different ethnicities in general and the country's politicians, in particular.

In and out

The film was in hot waters of late. On Tuesday afternoon it seemed its fate was sealed when the Sindh Board of Film Certification (SBFC) placed a three-month ban on it. However, the decision was reversed within a few hours of the announcement.

[poll id="1469"]

4 reasons 'Maalik' is the most absurd movie you'll see this year

According to a copy of the notification issued by the SBFC, the decision was taken after it was discovered that the film was playing in cinemas without excisions suggested by the board. One of the major talking points of the notification was how the word 'CM' was not censored as directed during the certification process.

Following the initial ban, the SBFC faced even more scrutiny on social media forums considering the movie has been in theatres for the past three weeks. Feeling that the whole issue was needlessly blown out of proportion, SBFC General Secretary Abdul Razzaq Khuhawar explained the decision to suspend Maalik was made under the Sindh Motion Picture Act 2011.

"Unfortunately the post of inspector at SBFC has been vacant for quite some time so we don't have someone who can visit cinemas to check if the films are being screened as per the guidelines. It was only after we visited a local cinema that we came to know about what was happening," Khuhawar told The Express Tribune.

He clarified that distributors and producers of the film had been informed in advance to remove the words 'CM' from the movie.

"When we informed them about the excisions made by the SBFC panel, they had agreed to all of them as only after that could the film have been cleared for release."

According to the general secretary, the producers and distributors had regretted the error on their part and rectified their mistakes when informed that the film was set to be banned for three months.

"They said it was an oversight on their side after which they made the requested excisions. So we lifted the ban as we don't believe in hindering any film's box office progress," he added.

Azeem on the other hand wasn't aware of any such requests by the censor board, "The only excisions they had asked us about were to remove certain words from the oath taking ceremony to which we complied. It was only a few days ago that they asked us to remove the word 'CM' so we agreed to that as well," Azeem said.

"The film was banned on Tuesday afternoon and the suspension was lifted in the evening. How can we make the alterations in such little time and then distribute the prints for exhibition in cinemas. That's not possible."