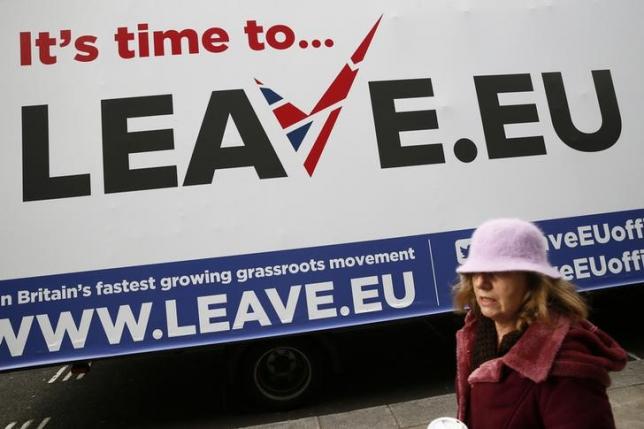 ---
LONDON: Britain leaving the European Union after a June 23 referendum would lead to the average working Briton losing the equivalent of a month's salary by 2020, according to an OECD report due out later on Wednesday, cited by BBC radio.

Brexit row sparks fears of Tory civil war

OECD Secretary-General Angel Gurria told the broadcaster in an interview it would be a bad decision to leave the 28-member bloc. "We made a whole series of calculations and we came out saying Brexit is a tax ... It's equivalent to roughly missing on one month's income within four years and then it carries on ... and there's a consistent loss," Gurria said.

Brexit, a new threat to TTIP transatlantic trade talks

"The whole idea here is we have done the comparisons, we have done the simulations, and we have gone through the different ways in which this will happen. In the end we come out and say why are we spending so much time, so much effort and so much talent in trying to find ways to compensate for a bad decision where you don't necessarily have to take the bad decision."
COMMENTS
Comments are moderated and generally will be posted if they are on-topic and not abusive.
For more information, please see our Comments FAQ